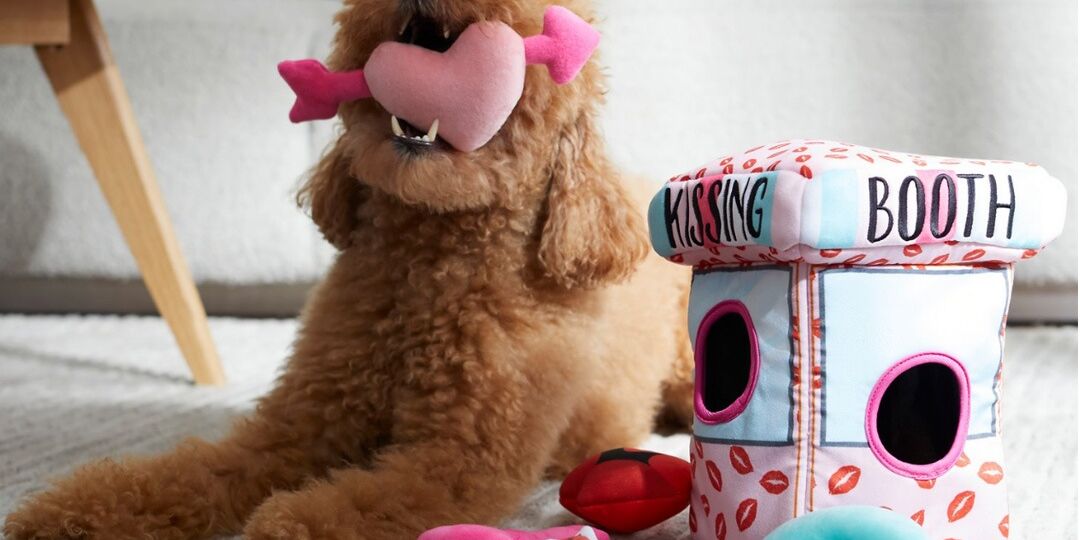 Valentine's Day Pet Gifts from Chewy
Disclosure: These Valentine's Day pet gifts from Chewy contain affiliate links, so we may receive a commission if you click on a link. But don't fret, our dogs would never bark to us again if we were to feature anything we didn't genuinely love. Click the titles to shop!
Sure, you'll think of something to get your significant other at some point, but let's be real – the majority of your gift energy will go to what to get your pet. From a very handsome heart-patterned bow tie to a set of catnip-filled plush strawberry toys, read on for some adorable Valentine's Day Pet Gifts from our friends at Chewy.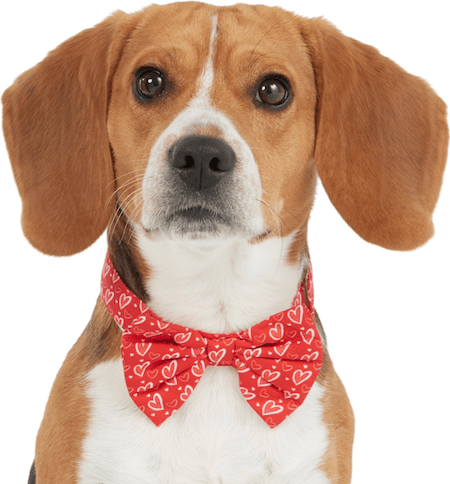 Have a play date planned for the big day? Get your bub all dressed up with this adorable bow tie.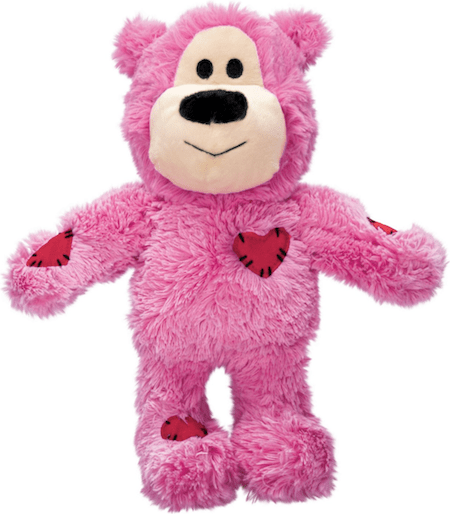 Give your best babe something to cuddle up with while you're away from the house. Bonus: it has a squeaker inside!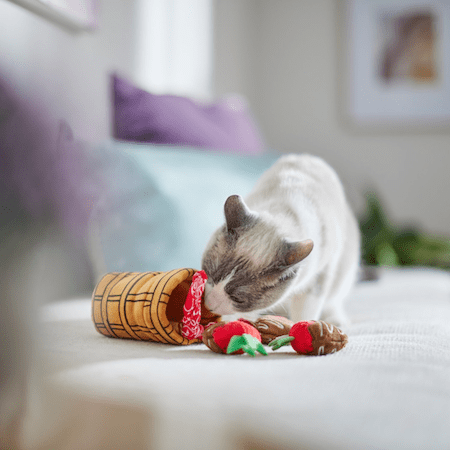 Your furry feline will LOVE this Valentine's Day gift! These four cute strawberries that come in this (also cute) basket are filled with catnip and crinkle paper for maximum excitement!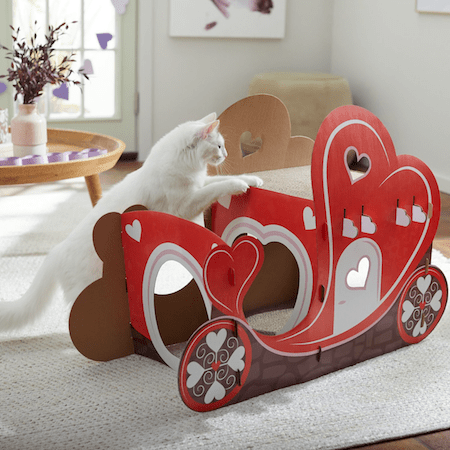 And you thought playtime couldn't get any cuter! This cat house works as a double gift – there are two spots to scratch as much as their heart desires and a special nook for them to nap when they need a little alone time.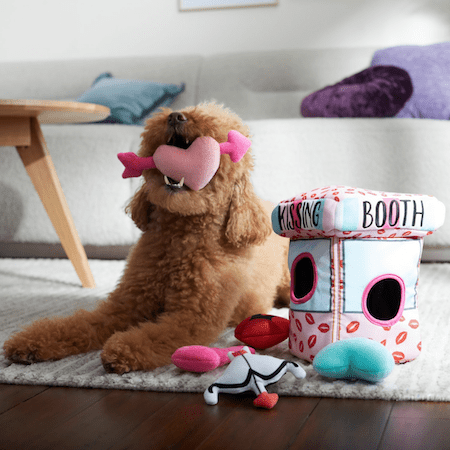 *SQUEAL!* This might be the cutest Valentine's Day pet gift on our list. It's a kissing booth (again – squeal!) that comes with multiple plush toys—a Cupid's arrow, key to your heart, heart lock and heart with arrow.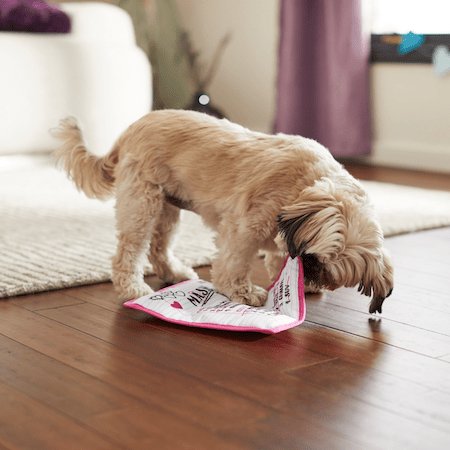 Will your pup grow up to be a service dog or vet? Will they drive a mini van or bus? Gift your mini-me this nostalgic toy and figure it out together!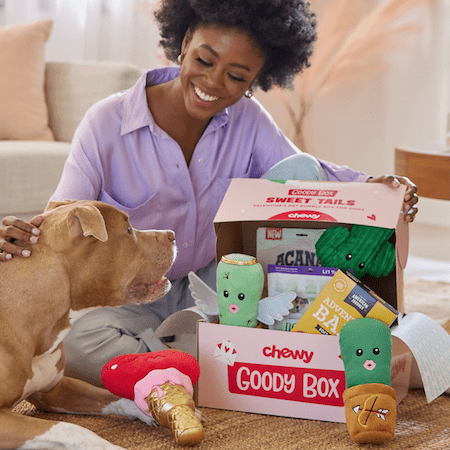 Go all out this year with a goodie box filled with Valentine's Day-themed toys and treats. Of course there is a kitty version too!
Make sure your babes are in tip-top shape with these Pet Health products from Chewy!