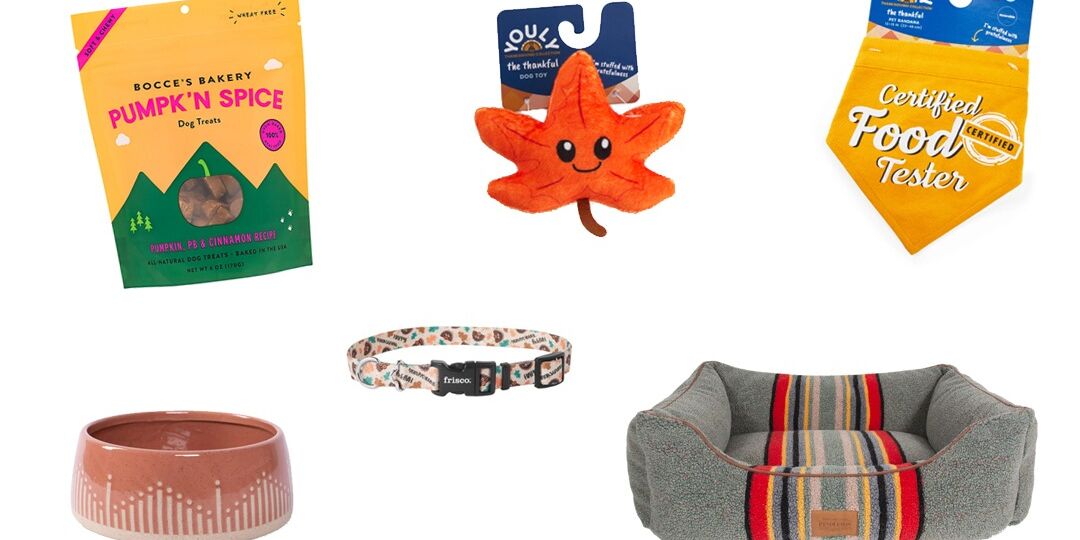 Your Pooch Needs These Thanksgiving-Themed Dog Accessories
Disclosure: The Thanksgiving-themed dog accessories below contain affiliate links, which means we may receive a commission if you click on a link. But don't fret, our pups would never forgive us if we were to feature products we didn't genuinely love. Click the titles to shop!
As we're all bookmarking our recipes and prepping our spaces for the upcoming holiday, don't forget to include your four-legged friends too! We've rounded up some seriously adorable Thanksgiving-themed dog accessories to ensure they're perfectly groomed, partaking in the foods (kind of) and of course still the star of the show.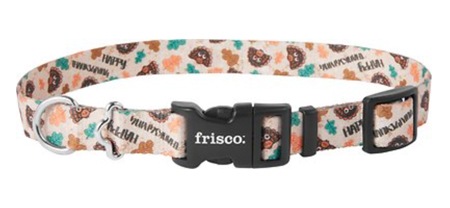 Sometimes a simple collar swap is all you need! This fun and festive collar is available in sizes XS to L, so you can find a fit for every furry member of your fam.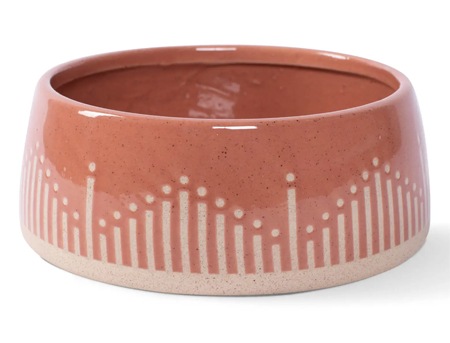 While you're busting out the fancy plates and platters, don't forget to upgrade your dog's bowl too! We're in love with this beautiful glazed design.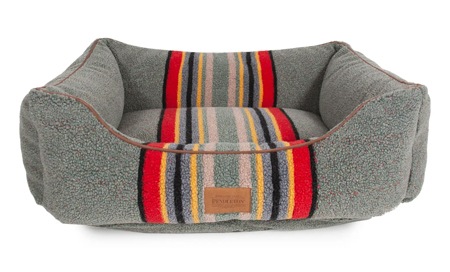 And while we'll be enjoying a post-meal snooze, this polar-fleece dog bed will guarantee they're just as warm and cozy.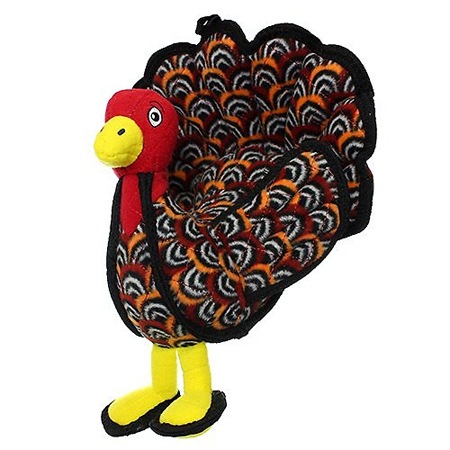 For pups who like to play a little "ruff," this turkey toy is here to play. It's reinforced with multiple layers of material, extra rows of stitching and has webbing on the outside edge to protect the seams during those exciting games of toss and fetch. (And did we mention how cute it would be in a Thanksgiving photo?!)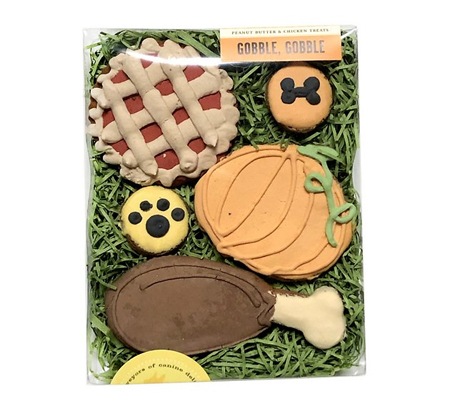 Our pups may not be able to enjoy the *exact* same Thanksgiving foods, but you can still recreate the magic with these peanut butter treats! Each Thanksgiving-themed biscuit is made with all-natural ingredients in small batches without corn, wheat or soy.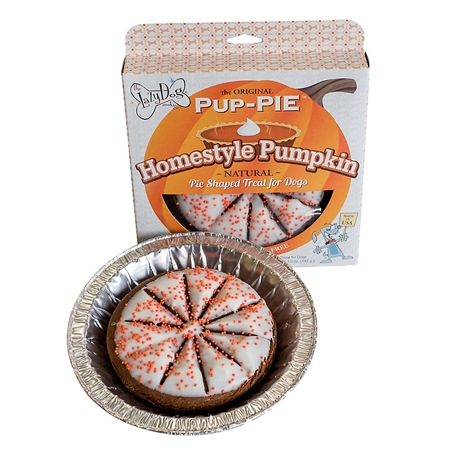 This pumpkin pie combines smoothly pureed pumpkin and peanut butter for a seriously cute treat. (Just don't confuse it for something that goes on the human table!)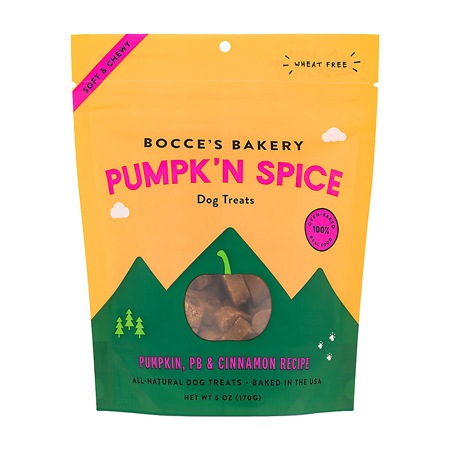 Inspired by one of our fave fall flavors, these soft and chewy treats are made with the best ingredients, so they can enjoy this seasonal sweet just as much as we can!
While you're brushing and flossing after the big meal, make sure your pup's mouth is clean too! Here's everything you need to show your dog's teeth some TLC!