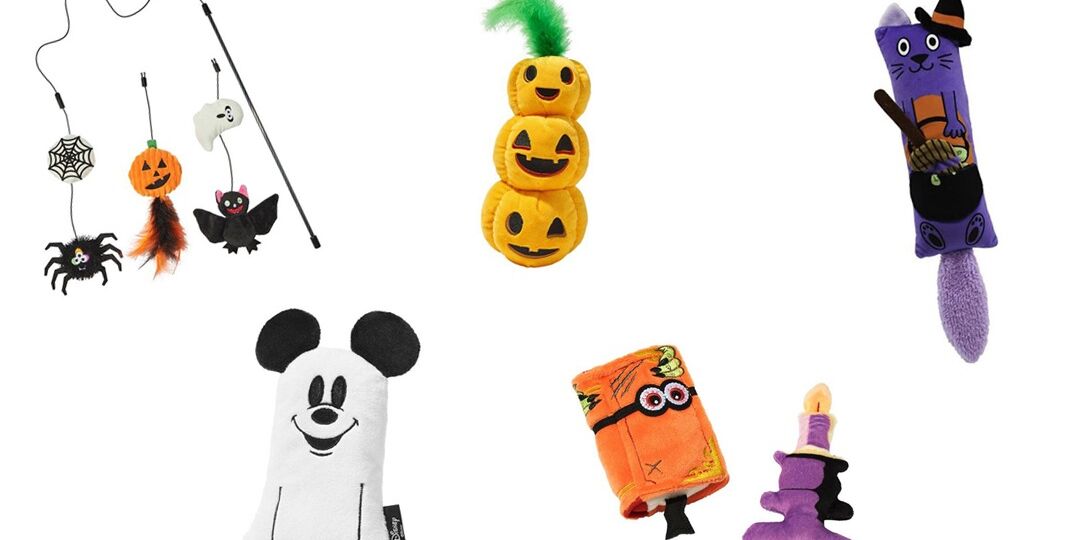 Halloween-Themed Cat Toys from Chewy
Disclosure: The Halloween-themed cat toys below contain affiliate links, which means we may receive a commission if you click on a link. But don't fret, our cats would never forgive us if we were to feature products we didn't genuinely love. Click the titles to shop!
As we're shopping for hilariously adorable pet costumes and treats for our favorite October holiday, don't forget to treat your kitty to some spooky-cute toys! Thankfully our friends at Chewy have us (and our cats!) covered this year. From a ghostly Mickey Mouse toy filled with catnip and plush candy corn, here are all the Halloween-themed cat toys we're fawning over.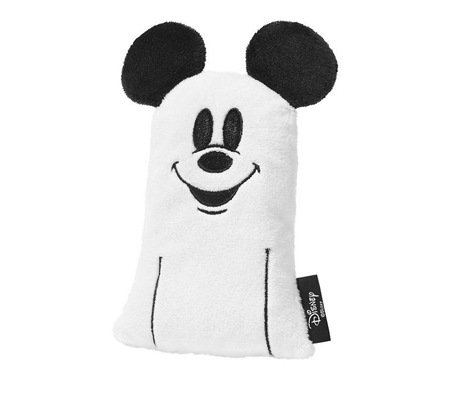 This ghoulish toy features crinkle paper inside for an exciting sound *and* catnip, a.k.a the two great things ever.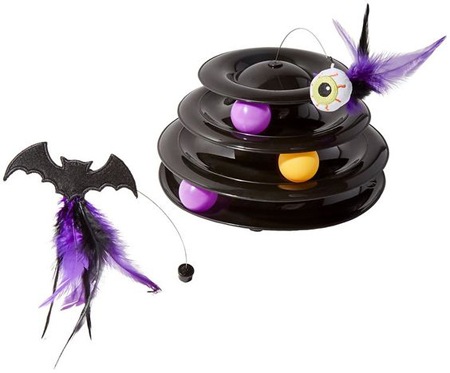 This stimulating toy features 3 exciting levels of frightening fun — your cat can spin the balls, bat at the dangling creatures, and play with the feathers!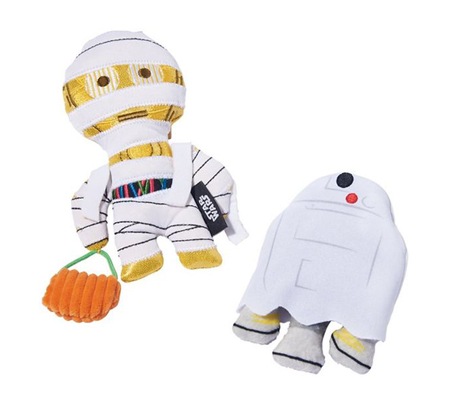 Your cats may not be able to join in the trick-or-treating festivities, but they can still play with this spacey duo!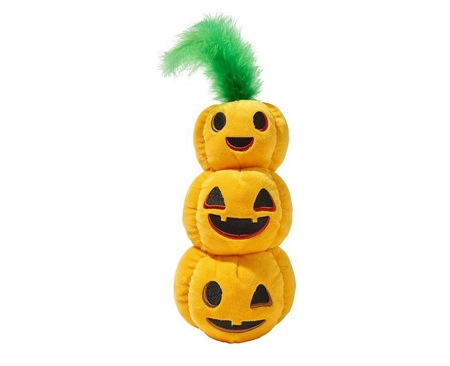 If your kitty likes to kick, this plushy tower of pumpkins will be a wonderful addition to their toy collection! (This plushy also includes catnip to take the fun up a notch.)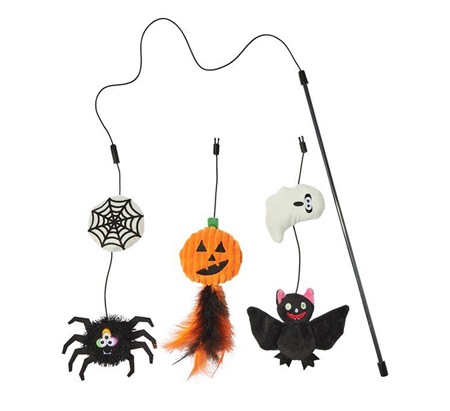 Channel your cat's inner hunter with this spooky wand toy. Each toy is infused with catnip to keep their interest, but you can also switch out the toys if playtime falls flat!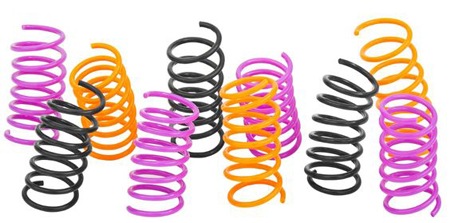 This 10-pack of bouncy toys is made for tossing and chasing — we're also big fans of the Halloween color palette!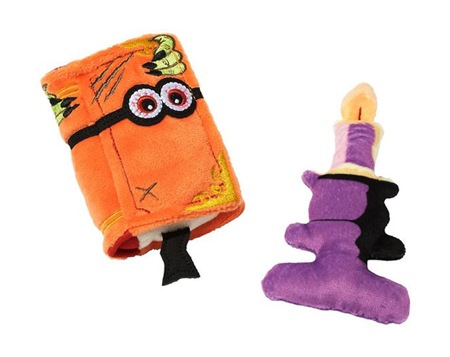 This two-pack includes a monster-themed spellbook toy and a candle toy, both covered with claw-friendly fabric, a crinkle paper interior, and catnip!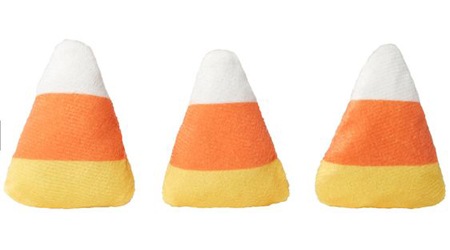 Your four-legged friend may not be able to partake in real candy corn, but this crinkle paper/catnip toy is the next best thing!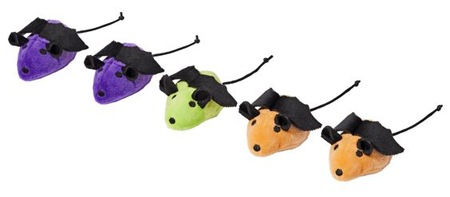 This five-pack of Halloween-themed squeakers offers five times the batting, biting, and chasing fun.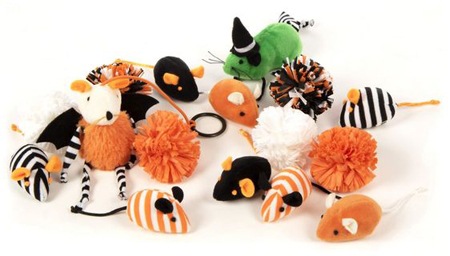 This treasure trove of Halloween-themed cat toys is almost too cute to handle! This pack comes with 16 fun and spooktacular cat toys, including bungee mice, raffia balls, and catnip-filled mice.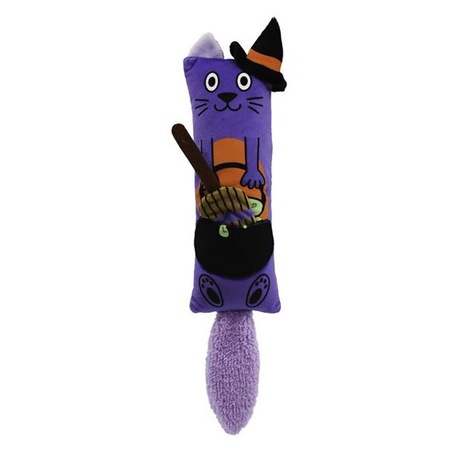 This witchy toy is purr-fect for wrestling and hind-paw kicking, both of which help spark your kitty's hunting instincts.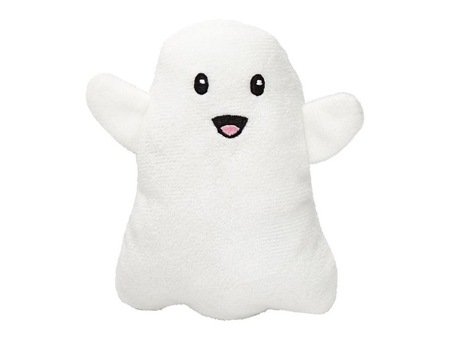 Make playtime paranormally fun with this crinkle paper/catnip ghoul!
On a shopping spree? We don't blame you — check out even more of our favorite cat toys for International Cat Day (which is kind of every day around here!)