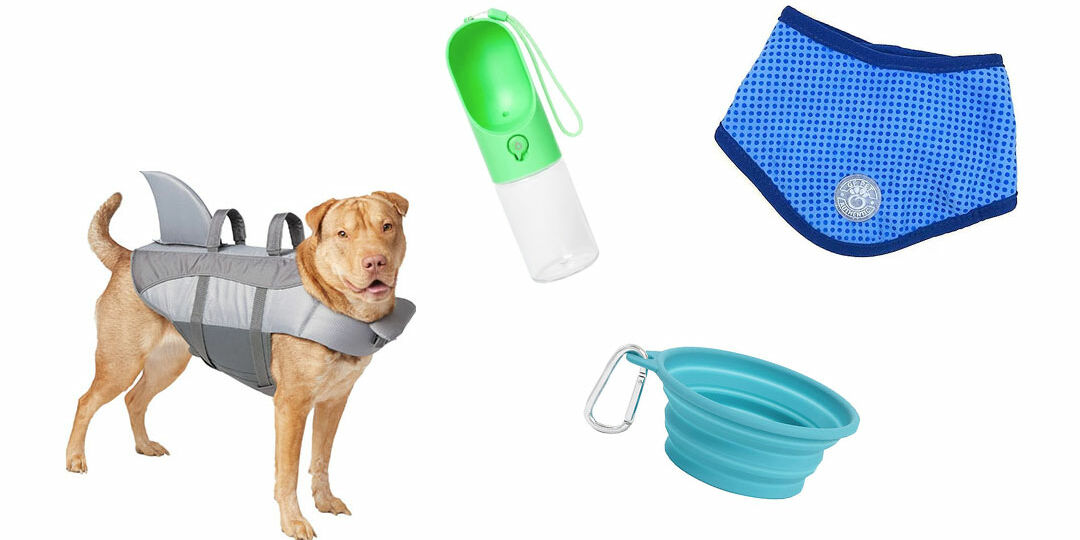 Outdoor Adventure Essentials from Chewy
Disclosure: The outdoor adventure essentials from Chewy below contains affiliate links, which means we may receive a commission if you click on a link. But don't fret, our furry friends would never forgive us if we were to feature products we didn't genuinely love. Click the titles to shop!
Summer is a fantastic season for outdoor adventures with your furry friends, but it's important to make sure you have all the necessary gear to keep them safe, comfortable, and happy. From hiking and camping to swimming and road trips, there are a variety of outdoor activities you can enjoy with your pet. Whether you have a dog, cat, or another type of pet, there are specific items you will need to bring with you on your outdoor adventures. By packing the right gear, you can ensure your furry friend is safe and comfortable while you both enjoy the great outdoors. So, let's take a closer look at some of the must-have outdoor adventure essentials you'll need for your pet this summer.
Keep your pets hydrated this summer with this PETKIT portable water bottle. Holding up to 400mL/14 oz., you can treat your pet to a healthy drink of some H2O anywhere, anytime! You can hang the bottle on your hand using the sling rope or place it in a bag or backpack. This portable pet bottle is paw-fect for outdoor and daily use while walking and traveling with your furry friend.

The hot days of summer can leave your furbaby feeling uncomfortable and distressed. Help keep them cool with the GF Pet Ice Band. With multiple sizes available, you can keep your pooch (no matter the size) calm, cool, and collected this summer. No fridge necessary – just wet it, wring it out, and you're ready to go for up to 6 hours! Plus, its added anti-microbial fabric will also keep your pup protected from UV rays.

Shark week? Try Bark Week! Your pup will be chomping at the bit to wear this super adorable shark-inspired life jacket this summer. Designed with 20mm foam panels for buoyancy, the has an additional front flotation flap to help support your dog's head and keep them afloat.

Let your dog enjoy its surroundings when you're out camping or hiking this summer with this Easy Grip Stake with Tie Out Cable. Available in various lengths and widths to accommodate dogs of all breeds and sizes, this cable will allow you to relax without worry that your pup will escape or get into trouble.

Bring your pet along with you for any adventure this season with this double decker bus dog & cat stroller. This 4-wheel pet walking stroller features zippered mesh screen windows to allow your furry friend to take in the views on your next outdoor adventure. This foldable system is perfect for on-the-go pet paw-rents!

Keep your pup comfy and cozy next time you venture into the outdoors with this Travel Pillow Dog Bed. This lightweight and packable pillow-style bed is great for long car rides, camping and so much more!

This silicone travel bowl will be a staple in your supplies this season. Perfect for holding up to 12 ounces of food or water, this convenient, foldable bowl is great for travel and makes for easy storage. Plus, with its silicone design, it makes for an easy clean up while you're on the move.

Let your fav kitty enjoy some much-needed vitamin D with this Kitty Compound Playpen Tent & Tunnel. This tent provides over 30 square feet of space to allow your cat to enjoy the outdoors, just as much as you do. With an easy set-up and take-down, this playpen and tunnel is a must-have.

Get your pup packed up and ready for any adventure with this Kurgo Baxter Dog Backpack. Made from lightweight, yet durable material, this backpack will help your pooch carry all the travel essentials for your outdoor adventures this season. Complete with an ergonomic, padded spine, this backpack contours to your dog's back and provides even weight distribution.

Bring your furry friend along for all your ex-paw-ditions this season with this K9 Sports Sack Forward Facing Dog Carrier. Great for walks, hikes, bike rides and more, with this backpack you'll always be able to bring your best friend with you. Complete with a detachable storage bag for gear and goodies, this newly designed pack provides your paw-tner with plenty of free-flowing air for maximal comfortability
.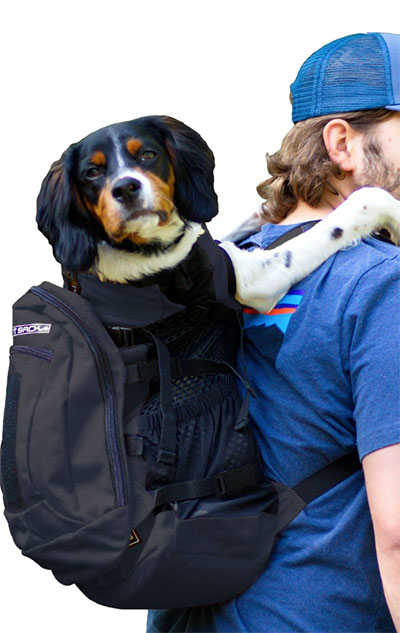 Be prepared for whatever comes your way on your next adventure with your furry friend. Here are 5 things you should know about pet first aid.