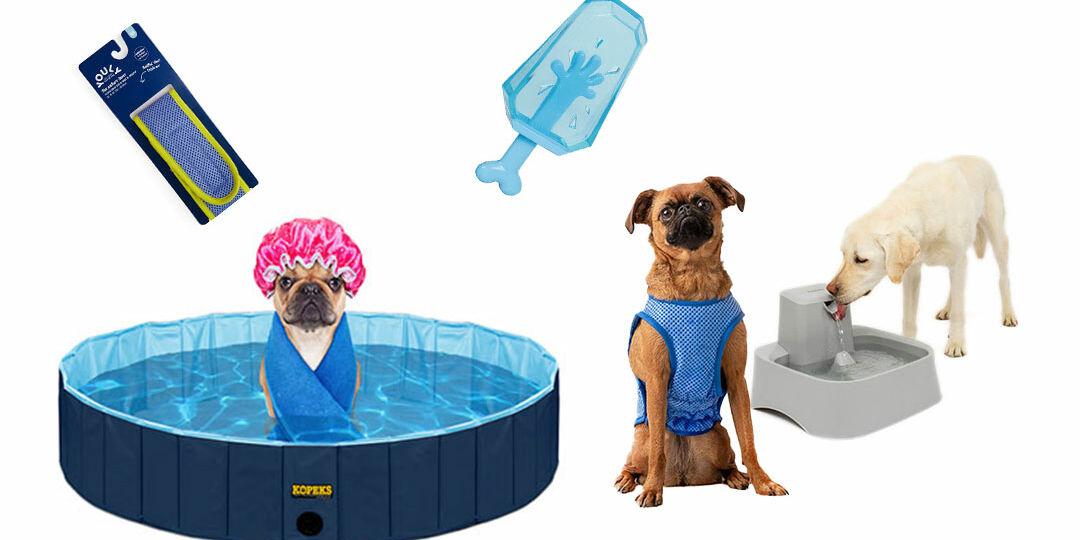 Cooling Essentials to Keep Your Pooch Totally Chill This Summer
Disclosure: The cooling essentials below contain affiliate links, which means we may receive a commission if you click on a link. But don't fret, our furry friends would never forgive us if we were to feature products we didn't genuinely love. Click the titles to shop!
As temperatures rise during the summer months, it's important to keep your furry friend cool and comfortable. Dogs, in particular, are at risk of heat exhaustion and heat stroke, which can be life-threatening. Fortunately, there are several cooling essentials that can help keep your pooch totally chill this summer. From cooling mats to bandanas and everything in between, we've rounded up 8 cooling essentials that will help ensure your pup is able to stay comfortable and enjoy the warmer weather this summer. Check them out below!
We all know dogs love basking in the sun, but the heat can take its toll. Help your furry friend stay comfortable and chilled out with this Elastofit Ice Dog Vest. Made from lightweight, anti-microbial fabric, all you have to do is wet the vest, wring it out and dress up your pooch for hours of endless playtime! With sizes ranging in XS  to 4XL, you'll be able to make sure you get the paw-fect fit for your pup!

Perfect for your next beach day, hiking adventure, or backyard BBQ, this YOULY Cooling Dog Collar helps keep your pup calm, cool, and collected in style with an innovative cooling pack system.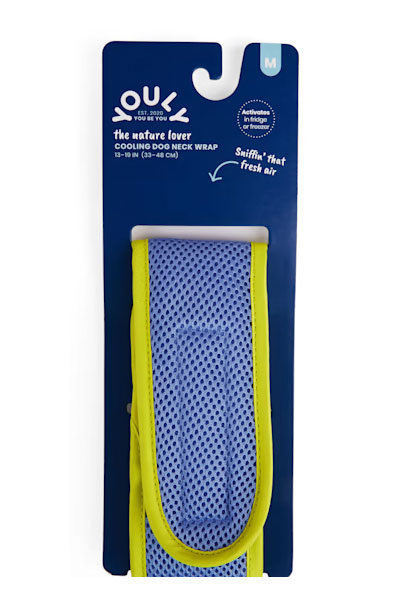 Help keep your pup cool on those hot, summer days with this Ice Cooling Chew Toy. Just fill it with water and pop it in the freezer for a couple hours, then be prepared for hours of chilled-out fun.

A simple, yet versatile dog bed, the BCP Elevated Dog Bed works to keep your pup comfy and cool. The breathable nylon and accompanying canopy sit 8-inches off the ground to allow air to pass under them, cooling them while ensuring an easy cleanup. It's easy to put together and even comes with a travel bag for portability.

Chill out your pooch with this Arf Pets Self-Cooling Solid Gel Dog Crate Mat. Perfect for hot climates, this indoor/outdoor mat helps keep pets cool for up to 3 hours and recharges in just 15 to 20 mins of non-use. This low maintenance design is a simple, yet effective way to keep your dog cool this summer.

This fountain-like waterfall encourages your pup to stay hydrated all day long. With a 64-oz capacity, it is simple to use and has an adjustable flow to allow pet paw-rents to choose from near-silent circulation on the lowest setting to a tranquil stream on the highest to accommodate the pickiest of pets.

Give your pup its own personal pool with this Kopeks Foldable Tub. This extra-touch PVC swimming pool is portable and folds up easily, making it perfect for all your summer travels. Your furry friend will be splashing around for hours on end – trust us!

This Premium Cooling Blanket is a must-have for any pet paw-rents who are looking to keep their furry friend cool this season. Made with special cool-sensing fabric, this sophisticated pet blanket is design to absorb your pooch's body heat. It's even machine washable, so it's super easy to keep clean for your furry family member.

Heading to the great outdoors this summer with your pet? Don't forget these outdoor essentials from Chewy to make sure you enjoy every minute!