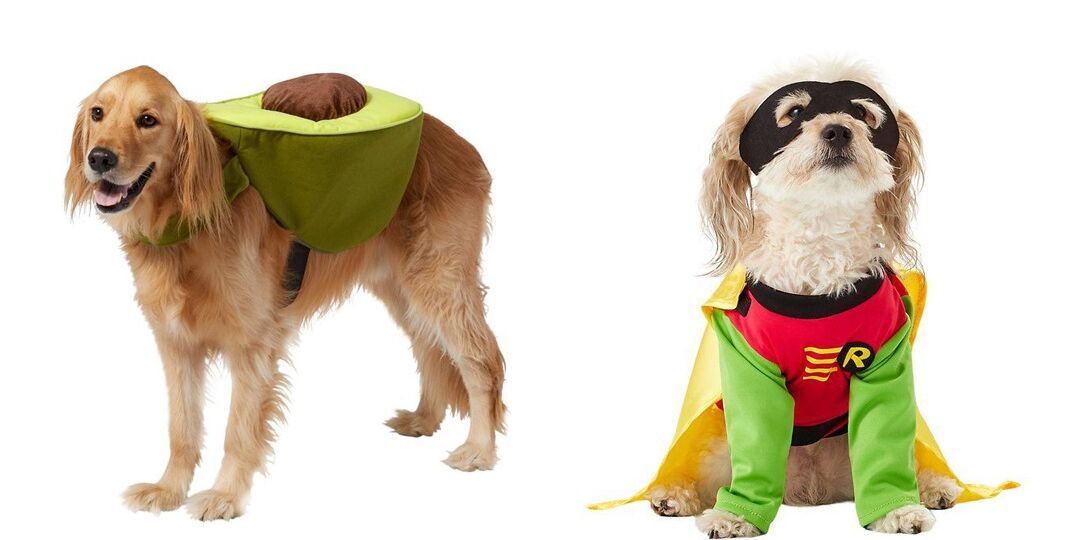 Our Favorite Halloween Pet Costumes From Chewy
Disclosure: The below contains affiliate links, which means we may receive a commission if you click on a link. But don't fret, our dogs would never bark to us again if we were to feature products we didn't genuinely love. Click the titles to shop!
Honestly, is there anything cuter than a dog in a Halloween costume? We think not. Whether they're dressing up in a front-walking costume for a LOL-worthy photo or in something nice and cozy, it's definitely another reason to look forward to this spooky season. If you're starting to stress about finding a good costume, don't fret! We're sharing our favorite (in-stock!) picks from Chewy! (Also, we've rounded up plenty of Halloween pet costumes, so check it out!)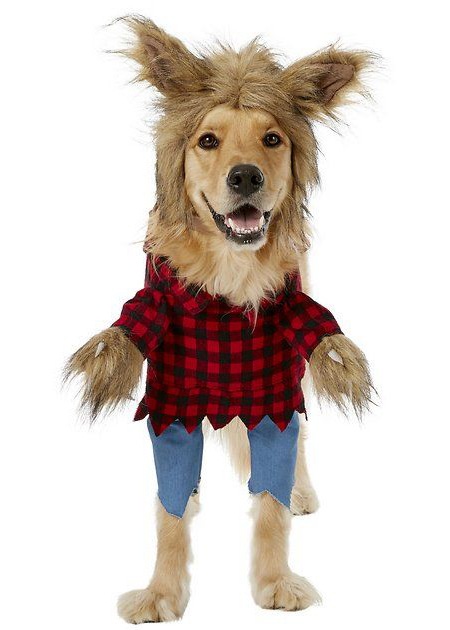 Your pooch will be ready for all the photos with this frightfully cute werewolf outfit! This three-piece costume comes complete with fluffy hands, "ripped" pants, a plaid shirt, furry hat and removable cape for some A+ photo moments.

It can be tough to find cute Halloween costumes for larger dogs. Thankfully, this bumblebee ensemble is still in stock and ready to go!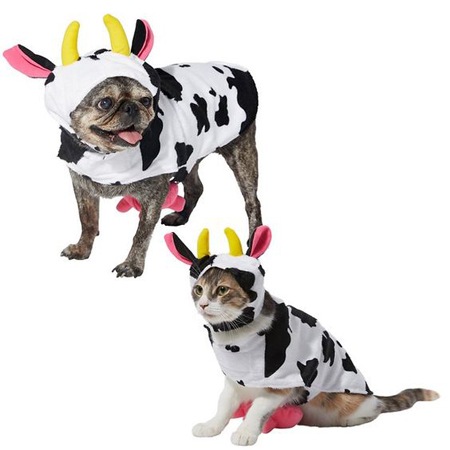 Forgive us, but this cow costume is udderly adorable! It even comes with a leash hole so you can take them out for a quick graze, er, walk!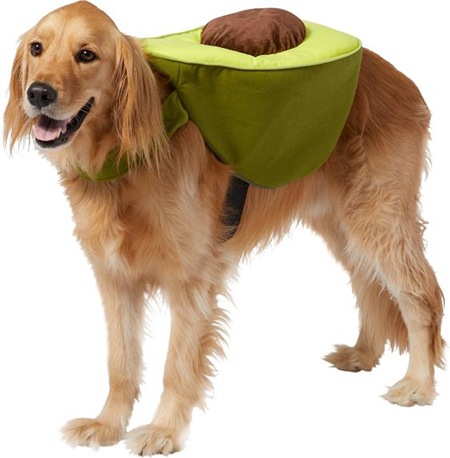 This easy one-piece design is the perfect tribute to your favorite healthy fat! And what's cuter than dressing up your dog as one of your favorite foods?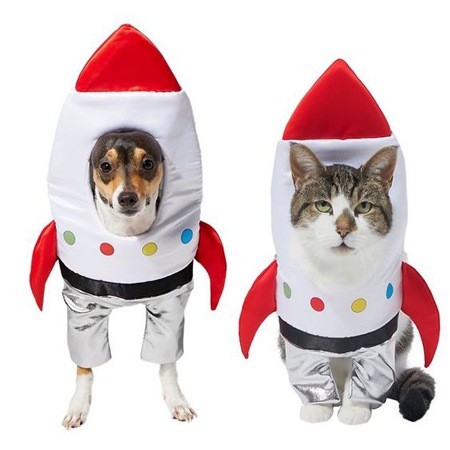 This spacey costume will definitely turn some heads! We recommend dressing as an astronaut to win the cutest couple costume award.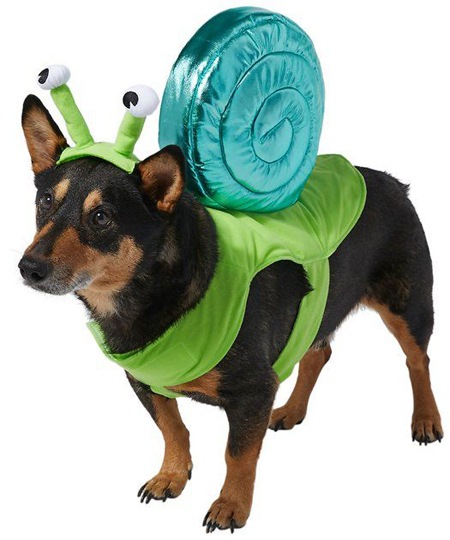 Fact: there's nothing more aww-inducing than an animal dressed as another animal. And just a heads up, people will definitely be asking to snap some photos.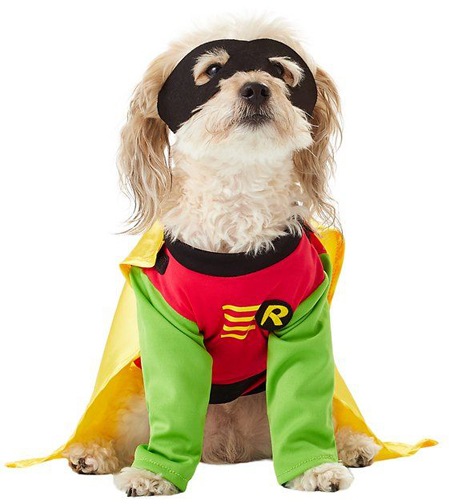 Your dog is your constant sidekick, so it only makes sense to get them a Robin costume. Modeled after the original cartoon series, this three-piece costume features a red-and-green long-sleeved shirt with an "R" logo and a detachable yellow silk cape.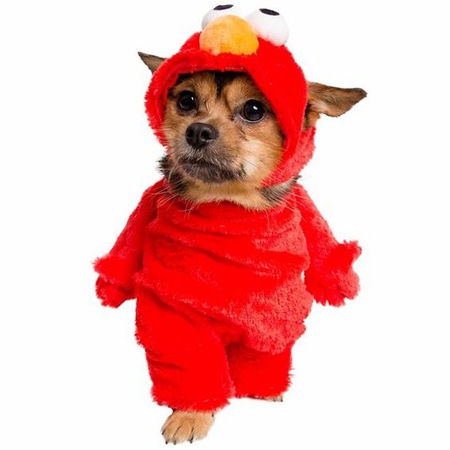 Your pup will know the way to Sesame Street this Halloween! And honestly, if dressing up your pup as one of your favorite childhood characters doesn't pull at your heartstrings, nothing will.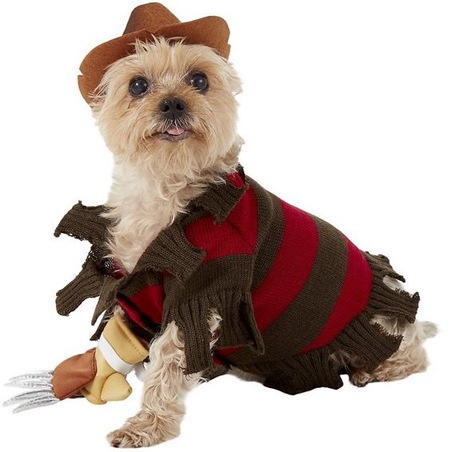 Freddy Krueger may have scared the daylights out of us as kids, but there's something about this boogeyman costume that makes us wanna give him all the snuggles.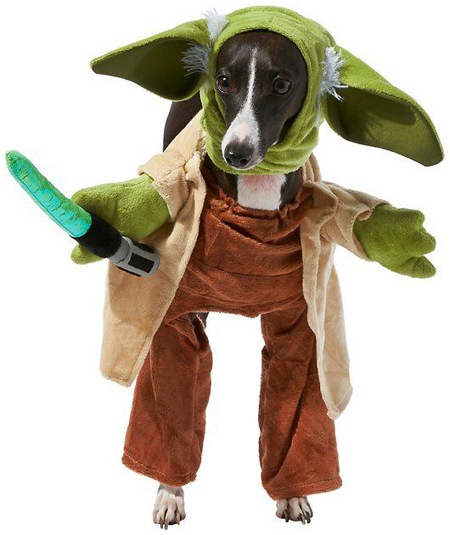 Look precious and receive lots of treats, they will.
When we treat our furry companions to something new, it's money well-spent. And when that money is going to support Black entrepreneurs and designers, it's even better. Check out 8 Black-Owned Pet Brands You'll Fall In Love With!