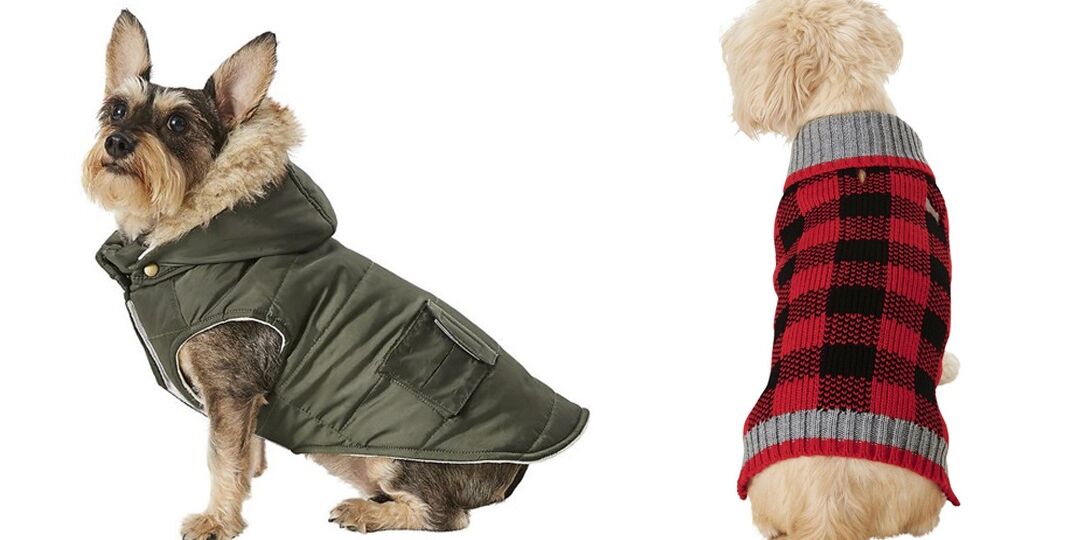 Doggy Accessories To Keep Your Pup Warm This Season
Disclosure: The below contains affiliate links, which means we may receive a commission if you click on a link. But don't fret, our dogs would never bark to us again if we were to feature cozy dog accessories we didn't genuinely love. Click the titles to shop!
While we're all layering up and putting our flannel sheets down for fall, we need to make sure our furry friends are included! Whether your dog needs a stylin' sweater for those morning walks or a new bed to keep them warm and toasty, Chewy has plenty of stuff to ensure they're cozy and comfortable. Keep on scrolling for some cozy dog accessories that we're definitely bookmarking for this upcoming season.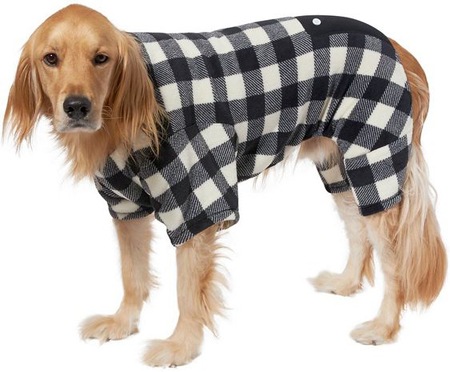 Whether you and your pup are snuggled on the couch or venturing out for a brisk walk, these flannel jammies will keep them warm. As a bonus, they even help limit shedding hair and dander from getting on your furniture or bedding.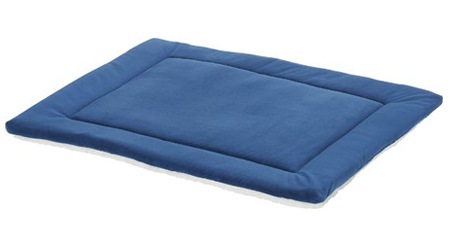 There are cozy beds, and then there are self-warming beds. With no plugs or wires, this machine-washable bed radiates your pet's own body heat to help them nap and lounge in comfort. Plus, you can also use it as a crate mat!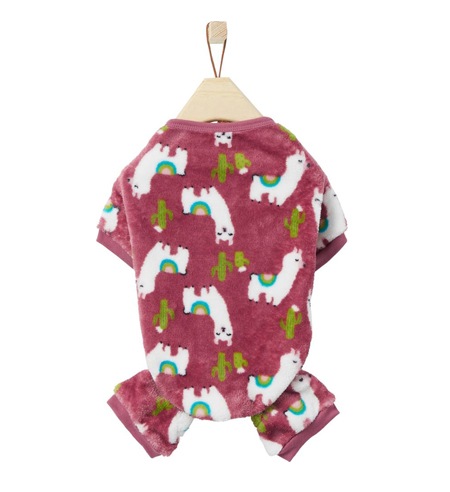 We're sharing a lot of cozy dog accessories, but nothing is cuter than this adorable llama-print onesie. And just a heads up, you're probably going to want to snap a million photos.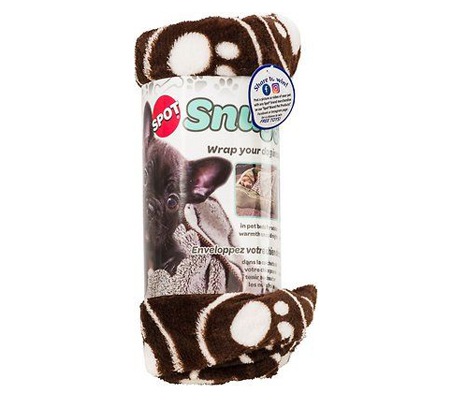 This ultra-soft blanket offers comfy warmth and security for your pet on the furniture, pet beds, crates or even in the car!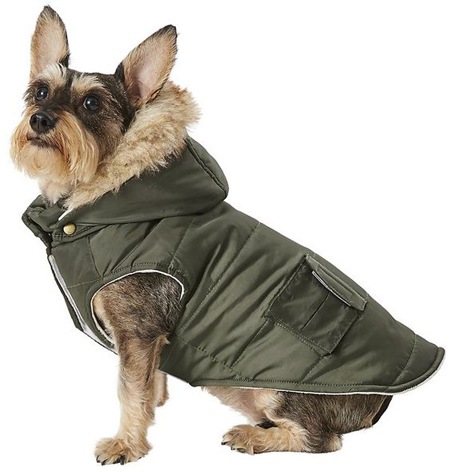 When it gets extra chilly, you'll want to make sure your pup is protected from the elements. This parka features a comfy plush lining and detachable faux fur hood for more warmth and coverage. It's also water-resistant to protect from rain and light snow!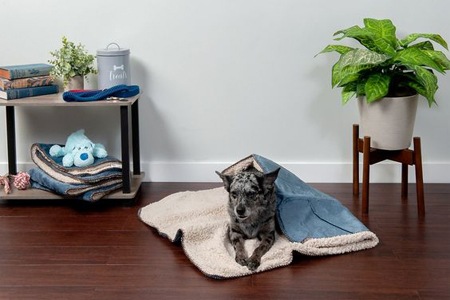 If your pup has couch potato tendencies, this blanket may ensure they never leave the sofa! It features a thermal mat with a heat-reflecting core, allowing your best bud's natural body heat to keep him nice and toasty. The interior coating is waterproof but in case it gets a little dirty, you can just toss it in the wash!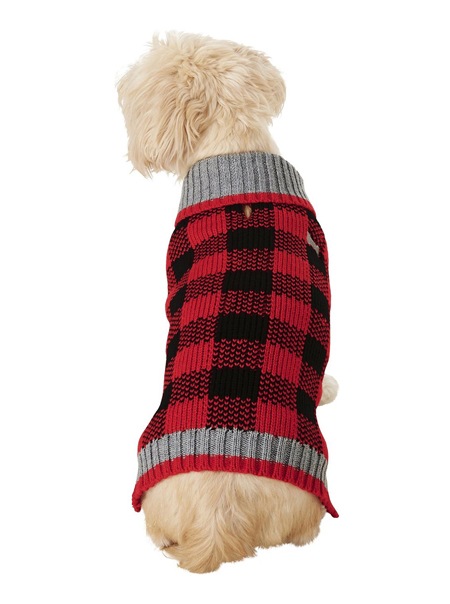 Make sure your pup is ready for that inevitable temperature dip with this classic flannel sweater! It also includes a built-in leash hole, so they're always ready for an outside adventure.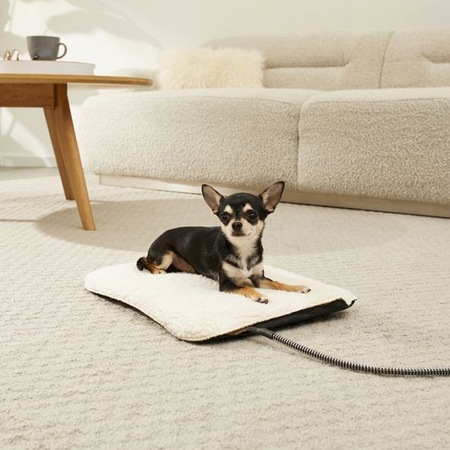 We can bundle up and sip on warm cider outside, but sometimes it's too chilly for the dogs! If you wanna invite them to chilly patio hangs, be sure to bring this heated bed! This low-wattage bed provides just enough comfortable warmth without overheating.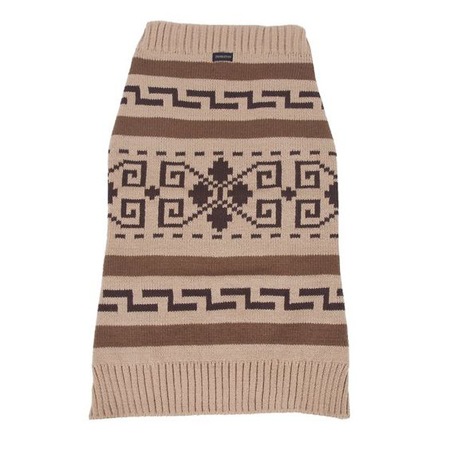 When it comes to bundling up in our favorite sweaters, you just can't beat those classic Pendleton patterns. Now our dogs can finally join in on the stylish fun!
Treat your pet *and* shop with a purpose! Here are 8 Black-Owned Pet Brands You'll Fall In Love With!