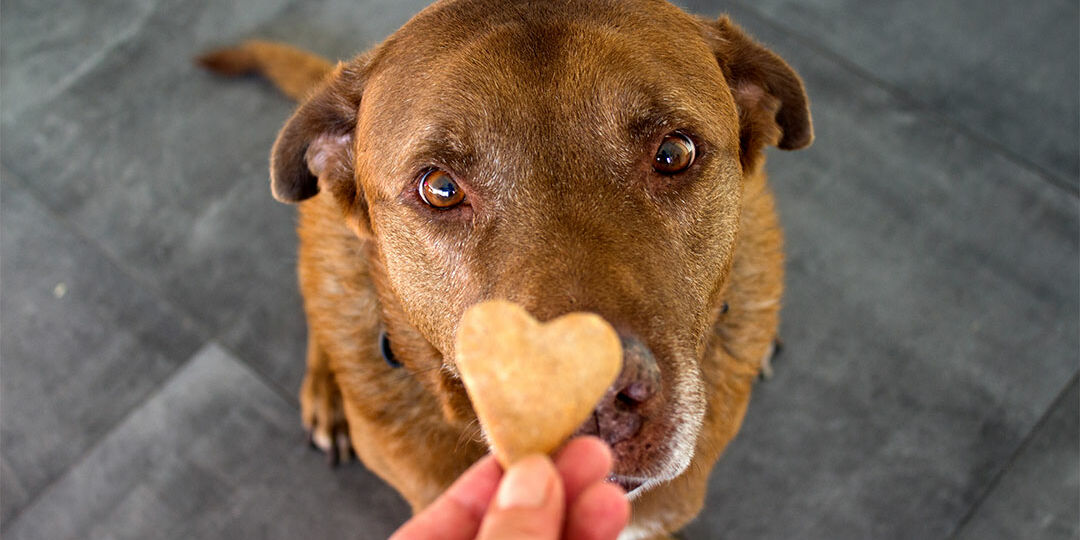 Easy Dog Treats to Make at Home
Between fun brain games and the fluffiest beds, we've made it clear that we love to spoil our pups every chance we get! And while we're bummed that our dogs will never get to experience some yummy human treats, we can still head to the kitchen to whip them up something special. Keep scrolling for some easy dog treats you can totally make at home.
Healthy Ingredients for Homemade Dog Treats
One great thing about easy dog treats is that you probably already have most of the ingredients in your pantry already! Healthy ingredients include oatmeal, eggs, water, broth, along with peanut butter, pureed pumpkin, apples, carrots, cheese and sweet potato. Just make sure not to get any ingredients with added sugar!
This recipe calls for three simple ingredients: pumpkin puree, oats and eggs! Easy peasy!
If your pup is on a grain-free diet, good news: they can totally enjoy these easy-to-make biscuits.
Dogs love peanut butter (we can't say we blame them), so this freezer recipe is sure to be an instant hit.
Grab some peanut butter, bananas and rolled oats and in 30 minutes you'll have a healthy treat that even sensitive tummies will love. Bookmark the recipe here!
If your four-legged friend can't get enough cheese in their life, these apple cheddar dog biscuits will be the highlight of their day!
Consider this recipe to be the 'funfetti' of pup treats! Whip them up something special *and* make sure they're getting their veggies.
Honestly, anything with sweet potato is bound to be delicious. Our favorite thing about this recipe is that you can make them crunchy or soft — whatever you dog prefers!
Popsicles aren't just for humans! This recipe requires just a few ingredients for a frozen treat they're sure to love.
Another way to bond with your pup? Training! Here's everything you need to know about obedience training.