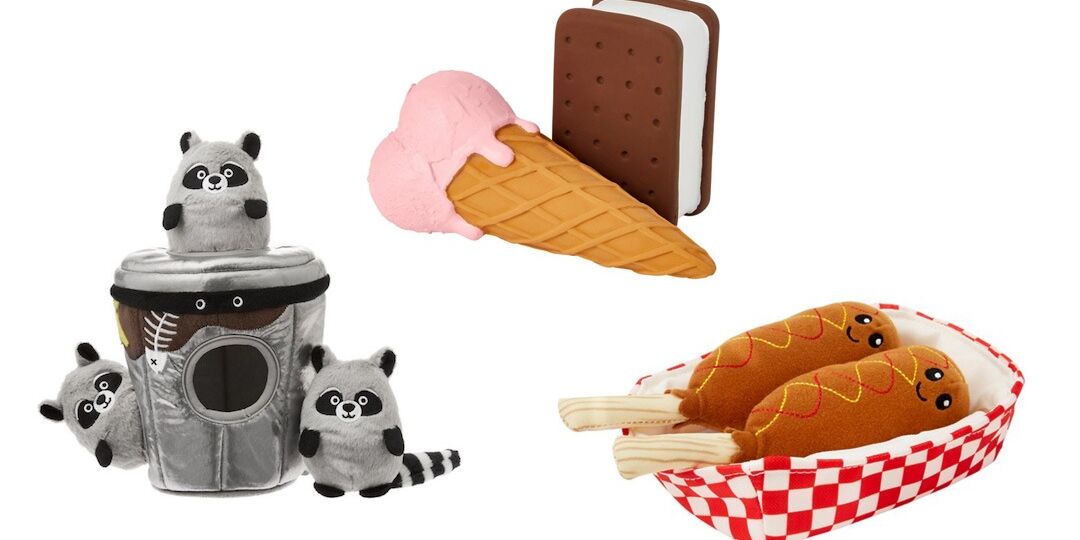 Hilariously Cute Dog Toys from Chewy
Disclosure: These cute dog toys from Chewy contain affiliate links, which means we'll receive a commission if you click on a link. We hope you like our picks – click or tap the titles to shop!
Chewy is one of our favorite retailers not just because they offer everything to keep our fur babies fed, groomed and healthy, but also for all the super cute pet toys! If your dog has been a good boy or girl—of course they have—treat them to a new favorite squeaky toy or interactive game! From a trio of mischievous hide-and-seek raccoons to a couple of hilarious corn dogs, read on for some super cute dog toys from Chewy.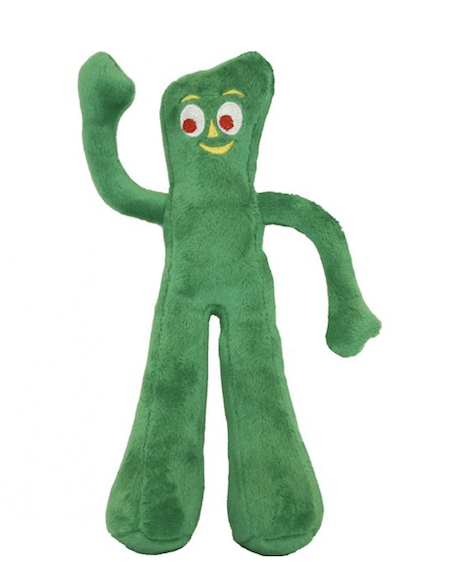 Your bub will love cuddling up with Gumby while you will love being nostalgic.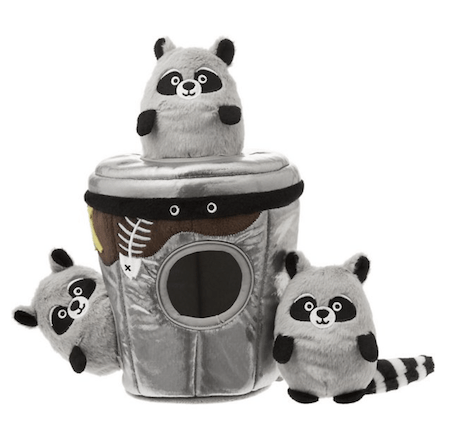 We can't stop giggling at these three little stinkers. We think your pup will love them too.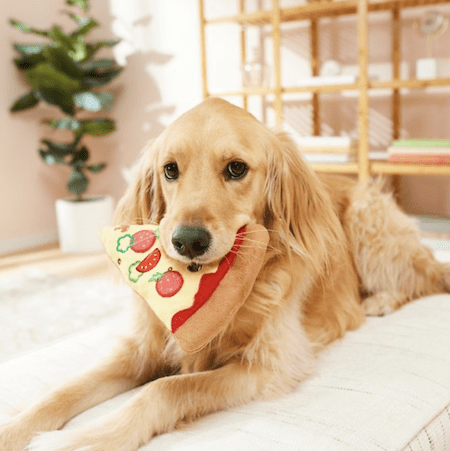 Finally, a slice of pie that won't upset your babe's stomach!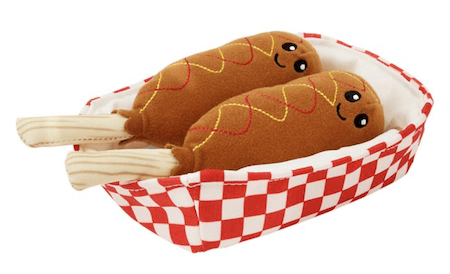 If they are more into fair foods, they are sure to love this set of two corn dogs.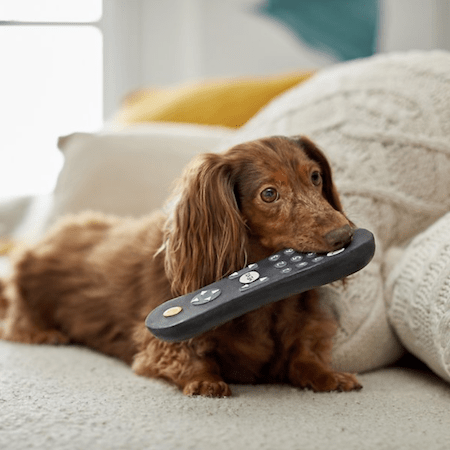 There's no more fighting over the TV remote thanks to this cute dog toy.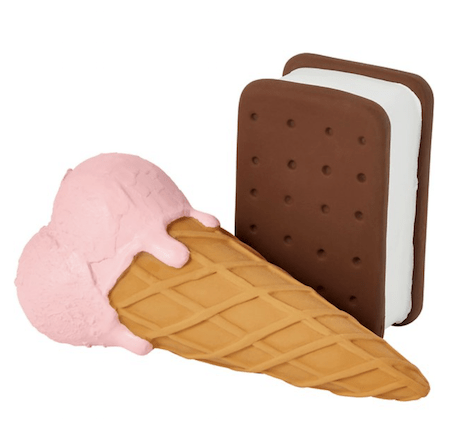 Does your dog have a sweet tooth? Treat them to a double helping of dairy-free squeaky ice cream toys!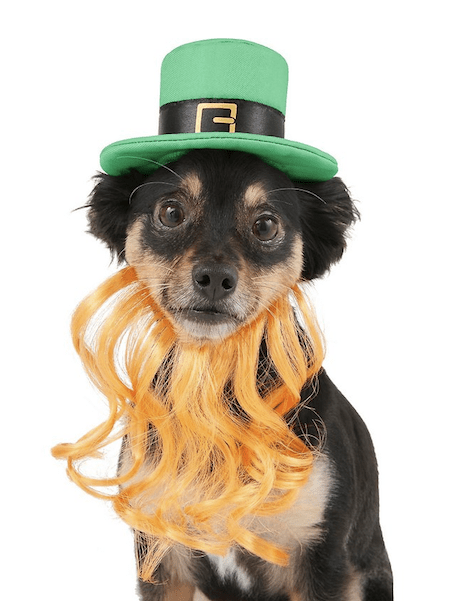 Get your good boy or girl in on the festive St. Patrick's Day action with this hilarious costume combo.
Check out more of our favorite cute pet toys from Chewy!