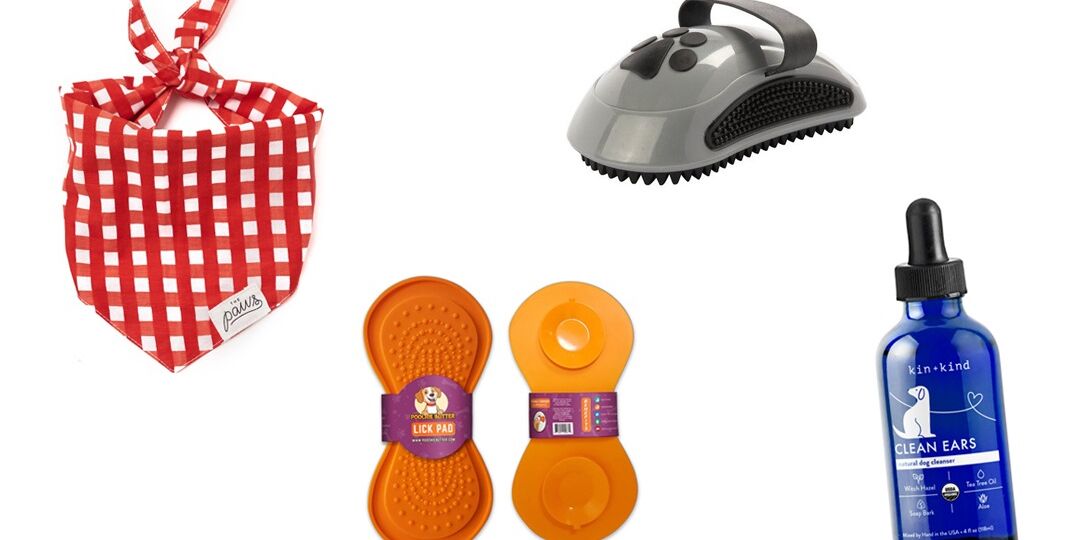 The Best Grooming Essentials to Keep Your Pet Lookin' Good
Disclosure: These grooming essentials contain affiliate links, which means we may receive a commission if you click on a link. But don't fret, our dogs would never bark to us again if we were to feature anything we didn't genuinely love. Click the titles to shop!
As we enter the dog days of summer (pun intended), it's imperative that our pups get to make the most of the season too. That includes morning walks (before it's too warm!), patio time and staying on top of their grooming game so they're cool and comfortable! And if you're looking for ways to keep them lookin' good in between trips to your professional groomer, we got you! Keep scrolling for the best grooming essentials to keep your furry friend so fresh and so clean clean.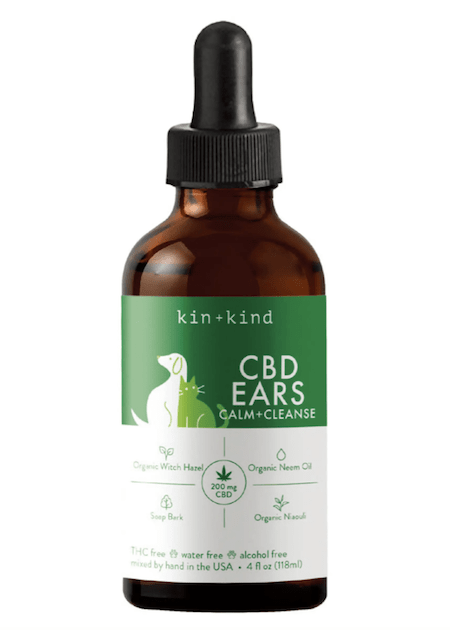 There's nothing worse than itchy ears! This vet-tested ear wash is made with organic witch hazel, soap bark, Nee Oil and CBD to keep your pups calm, clean and comfortable.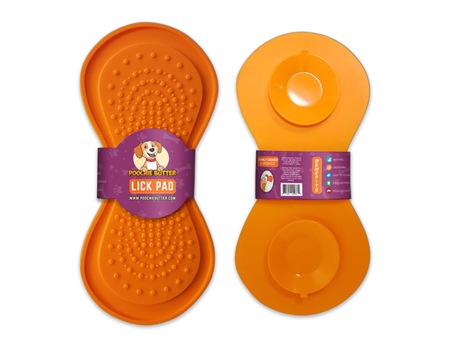 While we're obsessed with soaking in the tub, we can't always say the same for our four-legged companions. That's where this pad comes in. Distract bath-hating pups by filling it with nut butter, yogurt and more, then stick to the wall to keep them occupied while getting a good soak.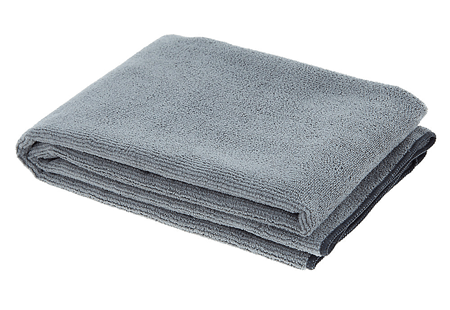 If you're searching for a way to get your dog dry before the post-bath zoomies kick in, reach for this microfiber towel! It's incredibly absorbent, dries quickly and is naturally antibacterial.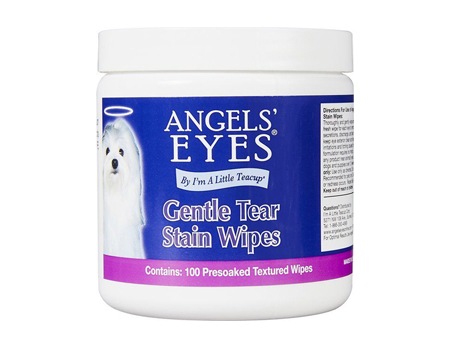 There's nothing worse than those dreaded tear stains and eye boogers. Thankfully these wipes remove dried mucus secretions, discharge and tear stains with no irritation!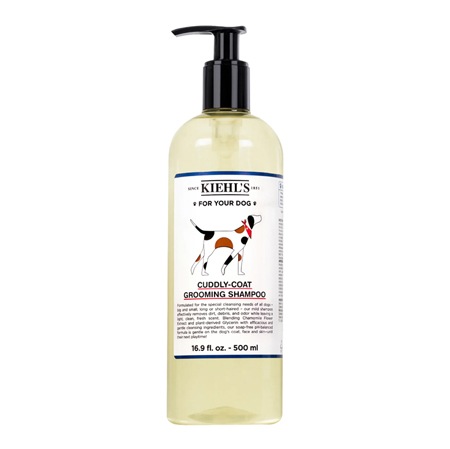 PSA: You'll def want to snuggle up with your dog after bathing them with this. This gentle shampoo is formulated with chamomile flower extract and plant-derived glycerin along with gentle yet effective cleansing ingredients gentle enough for their coat, face and skin.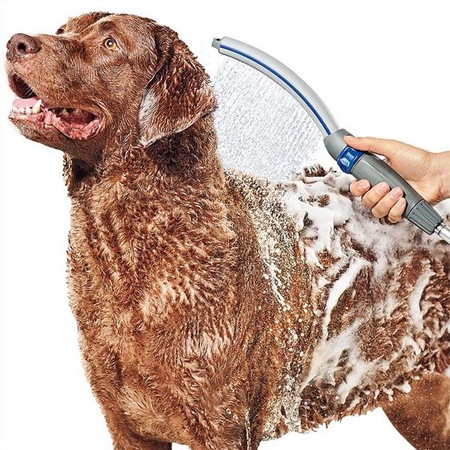 Searching for the fastest and easiest way to bathe your dog? Hint: it's this shower attachment. It sprays water in a comb pattern for more effective cleaning and rinsing. Plus, you can connect it to a shower pipe, utility sink or garden hose with the included hose and adapters, so you can use it at home or outdoors.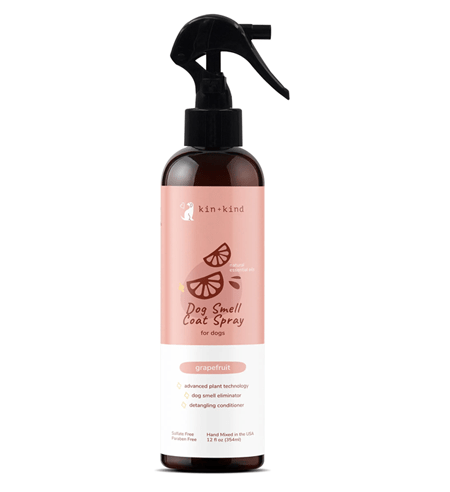 When your four-legged friend needs a little post-park spritz, reach for this plant-based spray. It easily absorbs odors and smoothes fur with minerals and essential oil.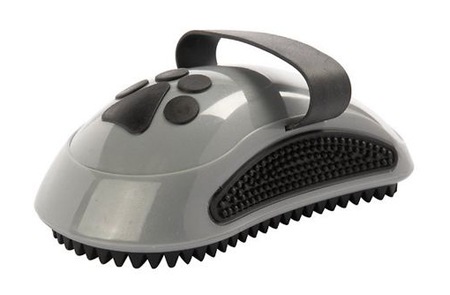 Keep your dog's coat shiny and looking its best with this top-rated comb! Ideal for short and medium coats, it effectively removes dust and loose hair from your pet while the molded rubber teeth stimulate the production of natural oils to promote coat health.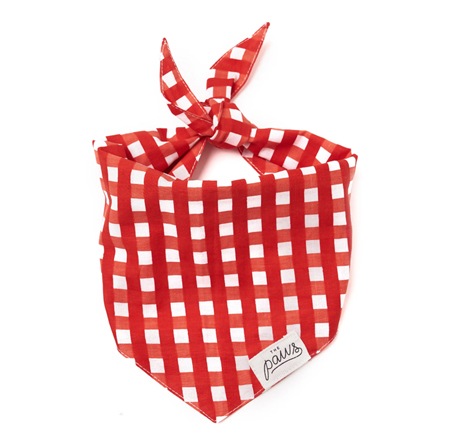 Okay, so bandanas aren't technically grooming essentials per se, but you've gotta admit — dogs just immediately look cuter and more put-together with a bandana tied around their neck! (We're partial to this summery gingham…)
Whether you have a new puppy or an older dog, keeping their teeth in tip-top shape is a must! Here's everything you need to show your dog's teeth some TLC!