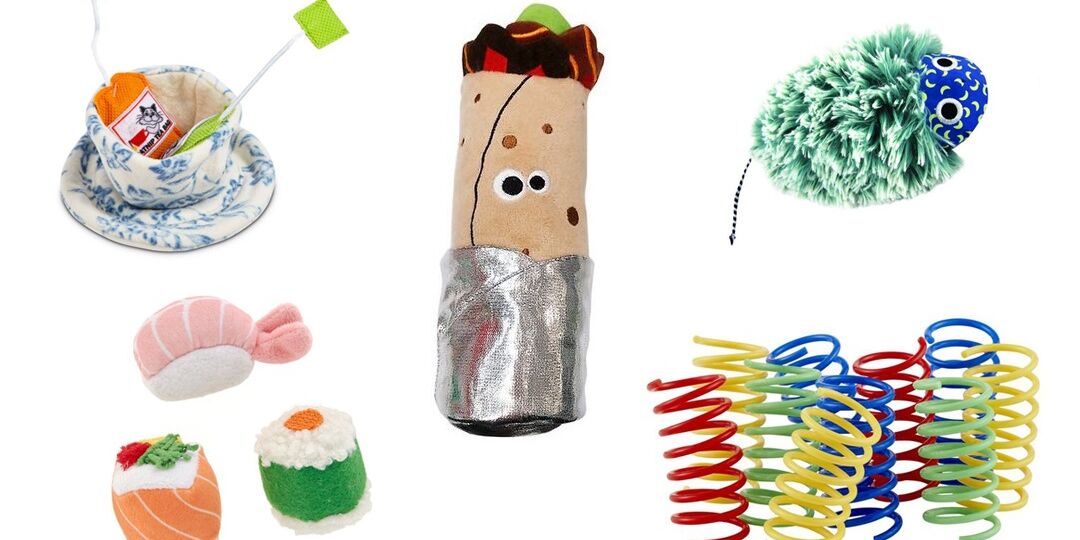 Awesome Cat Toys for International Cat Day (And Every Other Day)
Disclosure: These awesome cat toys below contain affiliate links, which means we may receive a commission if you click on a link. But don't fret, our cats would never forgive us if we were to feature anything we didn't genuinely love. Click the titles to shop!
As a cat owner, you probably observe International Cat Day every day. But because the *actual* date is right around the corner (August 8th!), you may wanna consider doing something a little special. The best gifting option? Awesome cat toys! And because there are so many possibilities out there to spark joy for your whiskered friend, we can totally help you narrow down the best options. (After all, we've been spoiling our dogs all summer!) Check out our favorite picks below…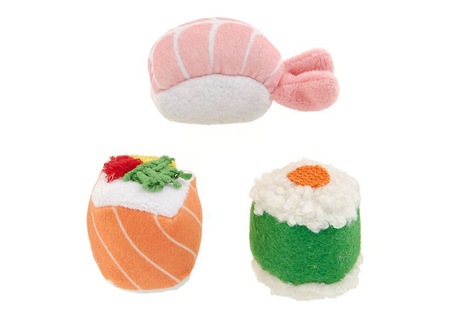 How cute are these sushi toys?! Toss them or encourage them to play on their own — either way, each piece includes a touch of catnip to keep their attention.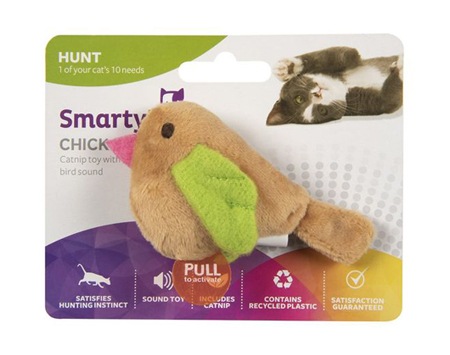 This electronic toy is activated by touch, so the birdy will start chirping as soon as your cat starts to play! And because you don't want them going after real birds, this toy works to satisfy the instinct to hunt and mimics the unpredictable sights, sounds and movement of a cat's natural prey.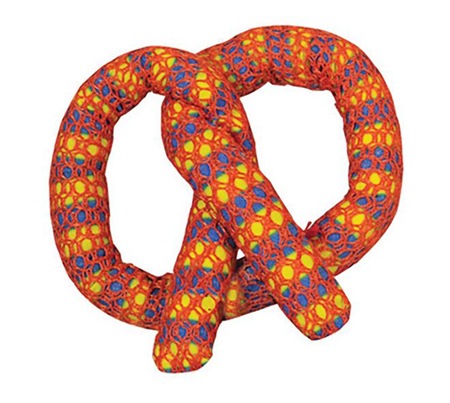 This smart (and totally adorable) toy feels crunchy on your cat's teeth, so it's perfect for cleaning away tartar buildup in between cleanings!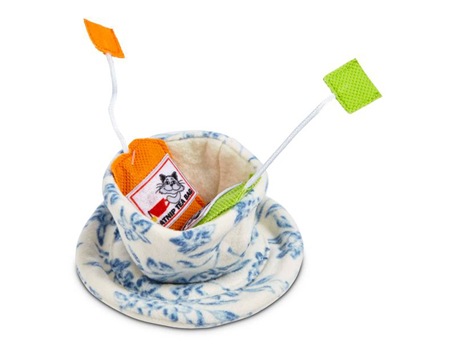 Ever get sad that your cat can't join you for tea time? Welllll, this toy is about to change that! Bonus: the teabags are even filled with catnip!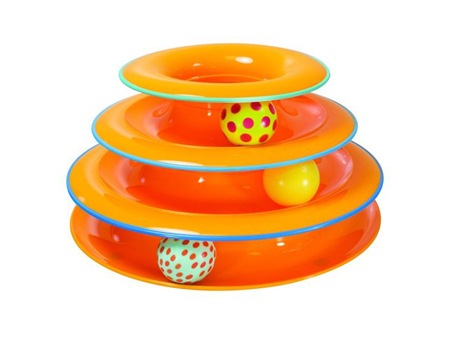 With three exciting levels, this interactive toy encourages extended playtime as the colorful balls spin and roll around and around. It's great for multiple-cat households and independent play because it lets cats enjoy an action-packed afternoon even when you're not at home!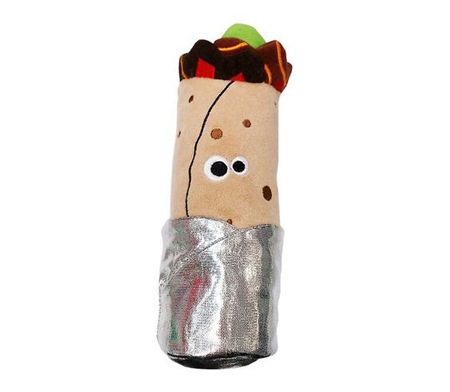 Chances are, your cat has watched you eat a burrito or two. But now you can treat them to something yummy, too! This plush toy is filled with a unique blend of premium catnip and silvervine to entice your kitty to play.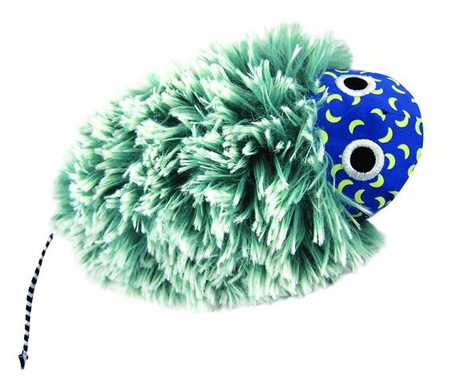 This plush toy is designed with multiple textures and comes with catnip to keep your sidekick's senses satisfied. The fun glow pattern is also easy to spot in the dark, so they can play the day away and the night away, too!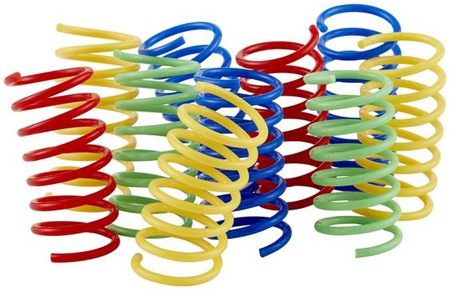 Some cats are all about the simple things, like a colorful, bouncy spring to chase and bat around the house. These springs have an erratic bounce to turn up the playtime excitement, and come in vibrant colors to keep cats engaged in play.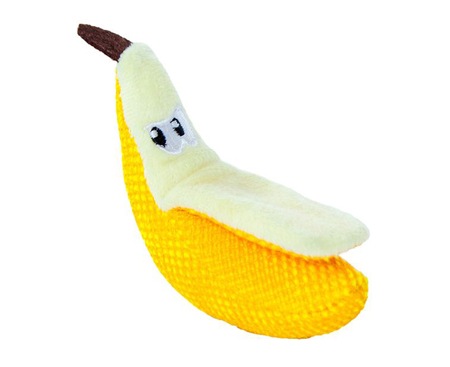 This fun (and totally useful) cat chew toy features mesh material that works to help clean kitty's teeth while they chew. It also features catnip to attract your furry friend to it even more, and even makes entertaining crinkling sounds when touched.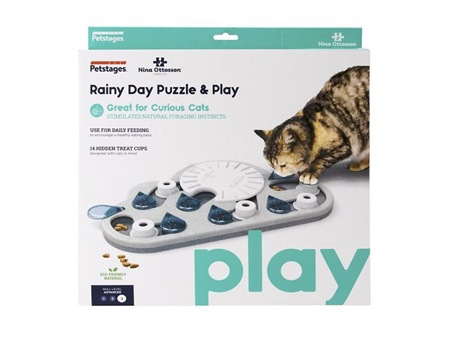 Keep your kitty busy *and* reward them with their fave treats! By batting the pegs and swatting the raindrops, they'll earn something tasty — perfect for maintaining a healthy eating pace or keeping them preoccupied.
Another way to spoil your paw-tner for International Cat Day? A soothing spa sesh! Here are our favorite grooming essentials for your pet!