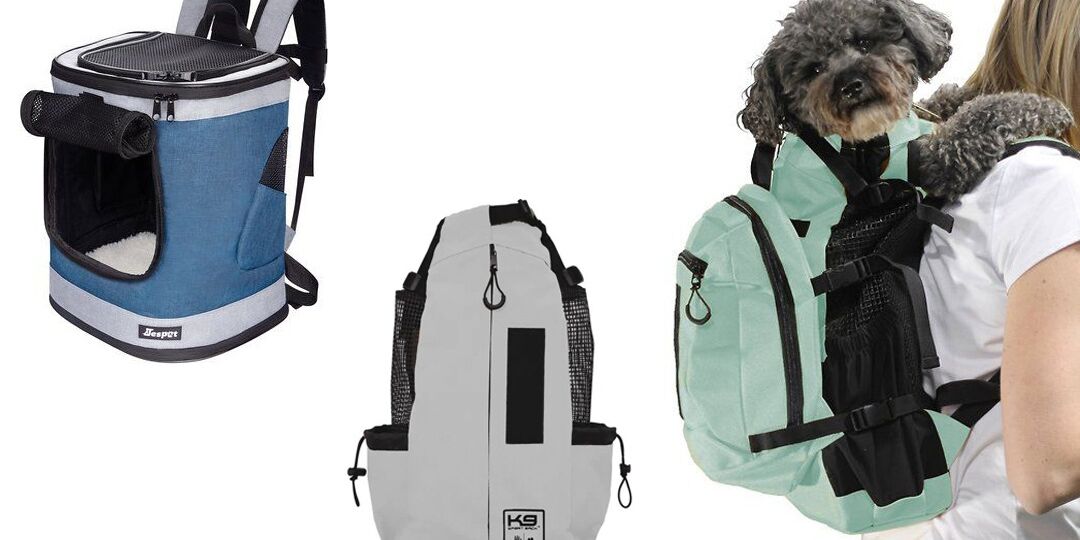 The Best Backpacks to Carry Your Four-Legged BFF
Disclosure: These backpacks for dogs contain affiliate links, which means we may receive a commission if you click on a link. But don't fret, our dogs would never bark to us again if we were to feature anything we didn't genuinely love. Click the titles to shop!
Whether you're heading to the airport, a hike or just a longer walk, there are plenty of backpacks for dogs to keep you (and your furry BFF) cute, comfortable and safe. After all, there's some terrain (and places in the airport) that pups would probably prefer to sit out — and we certainly don't blame them. Scroll on for some of our favorite backpacks for dogs!

Available in two colors, this innovative backpack is also a tote, carrier, car seat and roller bag that makes jetting off a breeze. Use the telescoping handle and wheels in the terminals and give your pup some added space by extending the sides!

This backpack contains plenty of space for your small doggo to sit (or stand) back and enjoy the trip. With ventilated panels and side pockets for accessories (and treats), this pack is perfect for hiking, camping, air travel… you name it! There are also two colors to choose from!

Take your extra-small doggo with you on any and all adventures with this easy breathable backpack carrier. The ventilated side panels and adjustable buckle straps are guaranteed to make your pooch's ride a comfortable one!

Want to keep an eye on your pup? Front-carrying backpacks for dogs are perfect for that! This cute option is made with water-resistant nylon fabric and plenty of padding and pockets for toys, treats and accessories.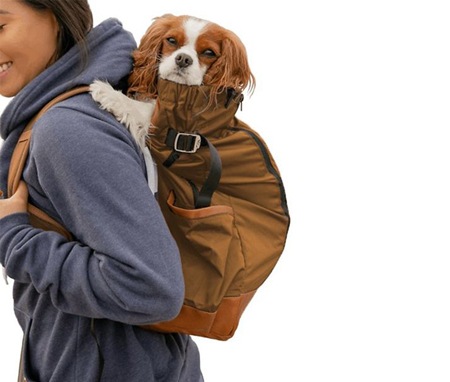 Available in five colors and four sizes, this genius backpack features a safety collar, harness hook-up and anti-slip zipper to keep your sidekick safe and secure. We're also in love with the stylish faux leather accents and silver metal buckles!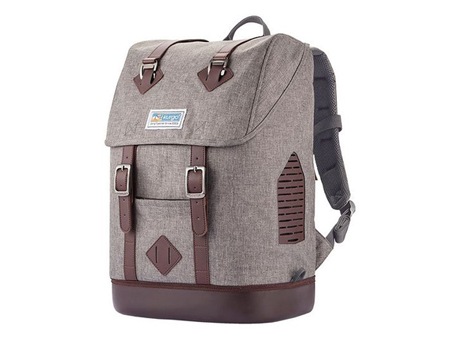 Shopping for backpacks for dogs that don't really *look* like you're going on a hike? Opt for this modern commuter-style bag! The bottom is 100% waterproof and easy to clean, and the roomy interior is guaranteed to give your dog the space it needs. In fact, the rucksack has enough room for your laptop or tablet, too!

Shopping around for something minimal? This light pack comes in four colors and sizes for any and every adventure. With plenty of ventilation and padding, your best friend will be looking cool and comfy.

This forward-facing backpack was crafted under the close direction of vets, dog trainers and outdoor product engineers, so you know it's gonna be a winner. With four colors and three sizes to pick from, this option is great for walks, intermediate hikes, bike rides and more!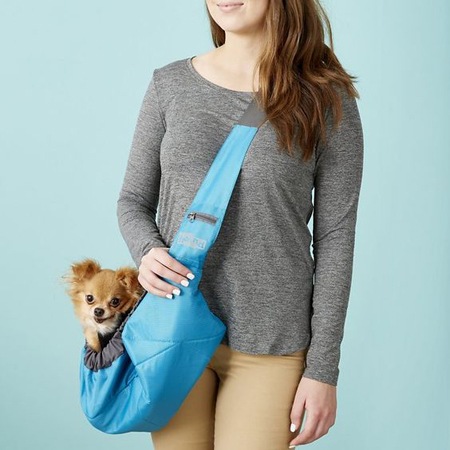 Okay, so it's not technically a backpack, but if you want to explore new ground side-by-side with your smaller dog, you'll love this sling! The shoulder strap is adjustable for a perfect fit, and even includes a harness attachment and small zippered pocket.
These dog backpacks are extra comfortable, but nothing beats a cozy, fluffy bed of their own! Check out our favorite dog beds from Chewy!