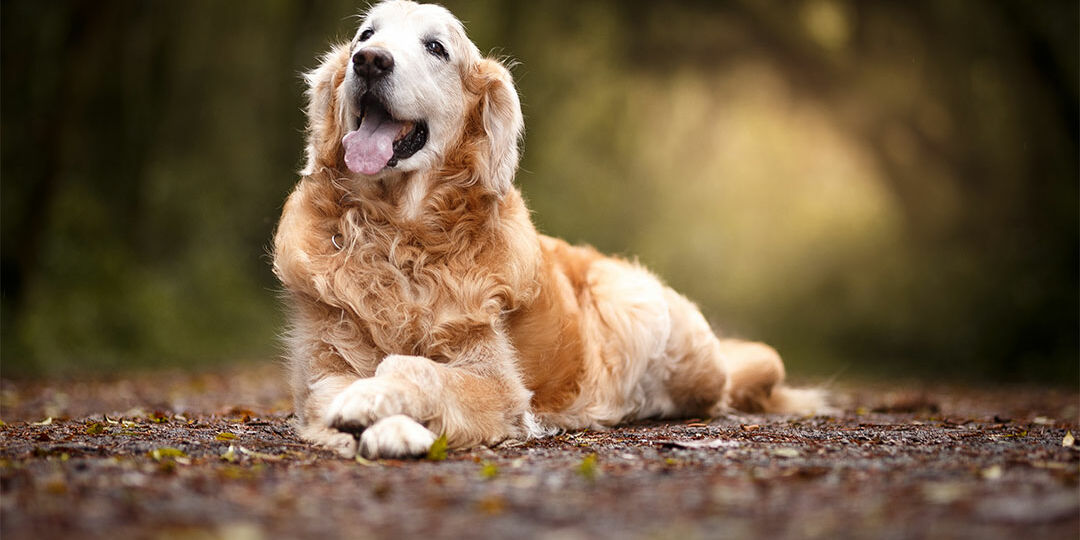 Top Picks from Chewy for Your Senior Pup
Disclosure: The senior pup picks from Chewy below contains affiliate links, which means we may receive a commission if you click on a link. But don't fret, our furry friends would never forgive us if we were to feature products we didn't genuinely love. Click the titles to shop!
As our loyal companions age, their needs and preferences evolve, requiring us to adapt and provide them with the utmost care and comfort. If you're a pet parent to a beloved senior pup, you understand the unique joy and responsibility that comes with caring for a furry friend in their golden years. One way to express your love is by selecting products that cater specifically to their changing requirements. Fortunately, Chewy offers a wide array of items tailored to the needs of your senior pup. From supportive orthopedic beds that ease achy joints to specialized dietary options that promote vitality, the choices can seem overwhelming. To help you out, we've meticulously curated a list of top picks from Chewy, ensuring that you can provide your senior pup with the comfort, happiness, and well-being they deserve.
Allow your dog to keep its independence they age with these FurHaven Steady Paws Stairs. Whether they need them for the bed or the couch, these stairs will help your senior pup to make their way to their fav spot safely. Reaching spots that are as tall as 22 inches, these are perfect for your pup to climb with ease and comfort.

As our pups age, they may need some extra comfort and security – enter the Frisco Plush Orthopedic Front Bolster Bed. Complete with a 3-inch foam flab, this bed combines comfort and support with an easy-to-climb-on design and built-in entry dip. Plus, the cover can be easily removed for machine washing and cleaning!

To help with mealtime, this elevated bowl set can be adjusted to three different heights to allow your pup to enjoy their food without straining their neck and joints. Complete with a stylish design, this bowl combo will encourage better digestion, reducing the chance of gastrointestinal problems. The removable stainless-steel bowls are also dishwasher safe for effective cleaning.

Does your senior pup suffer from mobility issues? Then try this Walkabout Walkabelly Support Sling to provide comfortable care and extra walking assistance. Designed with a gentle sherpa fleece interior, this sling is perfect for your pup who may need relief from painful arthritis, hip or joint issues, or back pain. This is the paw-fect solution – trust us!

As our fur babies age, it's important to stay on top of their nutrition to help ensure they're still receiving all the vitamins and nutrients to support a healthy lifestyle. Zuke's Hip & Joint Treats are a delectable option that features 100mg of glucosamine and 30mg of chondroitin to support your dog's mobility and joint health. These natural dog treats are crafted in the USA using the Earth's best ingredients like chicken, beef, peanut butter and antioxidant-rich wholefood berries, and never contains corn, wheat, or soy.

If stairs are out of the question, but you're still looking to give your pooch independence as they age, try this Frisco Deluxe Wooden Carpeted Ramp. Designed with a gentle incline and solid wood frame for added stability, this is perfect for any senior pooch that needs a boost.

Give your senior pup a pick-me-up with these Vibeful Mobility & Joint Health Soft Chews. Complete with glucosamine, chondroitin, MSM and plenty of omegas, these whisker-licking treats are on a mission to make your senior pooch feel like a puppy again.

Keep your pup's nutrition in check as they age with Blue Buffalo Life Protection Formula. Created for the overall health and well-being for dogs, all formulas start with real meat, whole grains, garden veggies and fruit, plus added LifeSource Bits, a precise blend of nutrients that have been enhanced with a Super 7 package of antioxidant-rich ingredients.

Ensure the safety and security of your senior dog with these Frisco Non-Skid Fair Isle Dog Socks. Fashionable and functional, these socks will provide some extra grip for your pooch and will stop them from sliding around indoors and injuring themselves.

Sometimes as dog's age, their anxiety can creep up and create nervous behavior. Well, you can help nip that in the bud and keep them cool, calm, and collected as they age with PetHonesty Hemp Calming Soft Chews. The natural ingredients work to help promote calm and relaxation in your paw-tner during stressful situations like thunderstorms, trips to the vet, separation anxiety and more!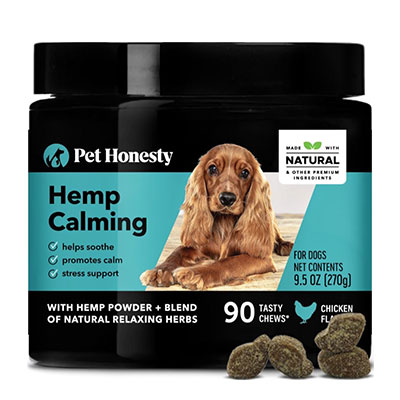 Thinking of adding a puppy to the mix sometime soon? Don't forget how to puppy-proof your living space! These essentials from Chewy will help ensure you're prepared to welcome your new fur baby – and keep your space in one piece in the process!