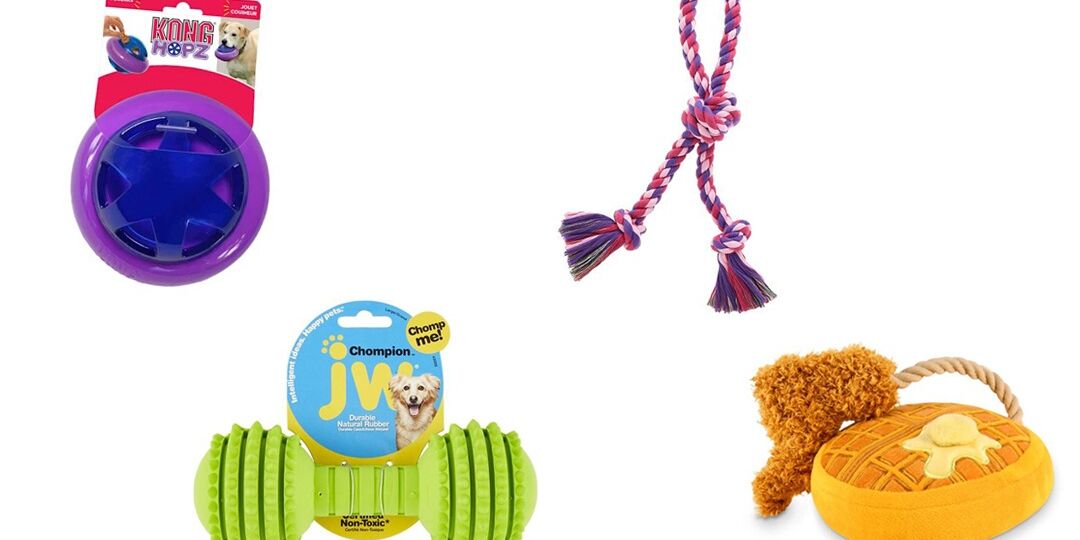 How to Clean Dog Toys (And When to Toss Them)
Disclosure: As we dive into how to clean dog toys, this article may contain affiliate links to our favorite toys, so we may receive a commission if you click on a link. But don't fret, our dogs would never bark to us again if we were to feature anything we didn't genuinely love. Click the titles to shop!
You don't have to be shopping for a new puppy to realize how much fun it is to shop for dog toys — let's be real, there are so many cute options out there. But there also comes a time to add your pup's toys to the cleaning list. Here's the rundown of how to clean your dog toys, from the adorable plush options to the ones that dispense their favorite treats!
How to Clean Dog Toys
Rubber, Silicone, and Nylon Toys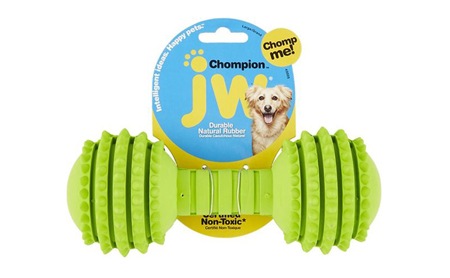 If your furry BFF tends to be a little rough with their toys, then rubber options (like the JW Pet Chompion Dog Toy) are a great way to go. And when your dog's rubber toys are starting to feel a little slimy, simply soak them in a 5% vinegar and warm water solution for 10-15 minutes and gently scrub any build-up away. Then just rinse and dry and return them to your pup's toy collection!
Treat-Dispensing Toys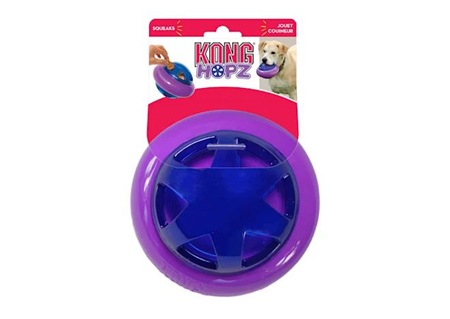 The treat-dispensing toys (like the KONG Hopz Ball Dog Toy) may be in heavy rotation around your space, but they still need a break every now and then to be cleaned regularly! Before you tackle your four-legged friend's treat dispensers, make sure they're completely empty! Then, handwash each part with unscented soap and warm water and set aside to dry.
Rope Toys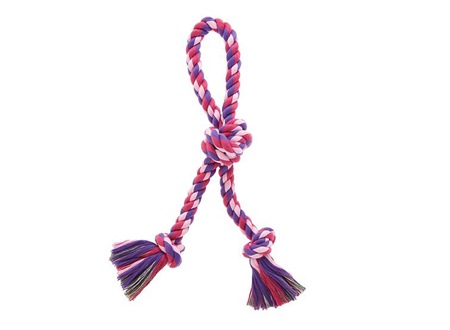 Our pups may freak out over new rope toys to add to their collection, but they can get slimy and dirty pretty quickly. To disinfect rope toys (like the Top Paw Split Loop Rope Dog Toy), soak them in warm water for a couple of minutes. Then microwave them for about a minute to kill any bacteria. Note that this is only acceptable for toys that are ONLY rope — no plastic, bones, etc. Once the rope toy has been disinfected in the microwave, you can also toss it in the washer and dryer.
Cloth/Plush Toys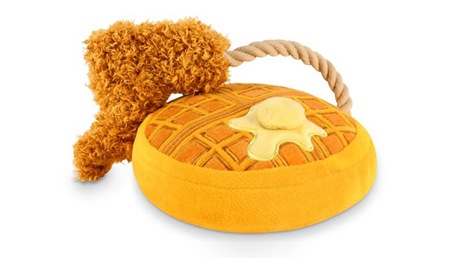 Cloth toys tend to soak up more germs, so it's essential to clean them more often than your dog's other toys. Your best course of action is tossing them in the washing machine with a natural, fragrance-free detergent. Use your best judgment for the wash cycle. If the plush toy contains crinkle material or squeakers (like this adorable Chicken & Woofles Squeaker Dog Toy above!), you may want to stick with a cold delicate cycle and hang to dry.
Things to Consider Before Cleaning
Has it been left outside?
If a toy has been left outside for an extended amount of time, you may want to just toss it. Rain and snow can accelerate the growth of mold and mildew, and extreme heat can even cause toys to leach dangerous chemicals.
Is it dishwasher safe?
Unless toys are specifically marked 'dishwasher safe,' don't do it! The extreme heat could cause the toy to melt or leach dangerous chemicals.
Should it just be tossed instead?
It may be time to just say goodbye to tattered toys or toys that are falling apart. Toys that are past their prime could present choking hazards!
Now that we've covered how to clean dog toys, let's chat about the grooming essentials that keep our pups looking neat and tidy!