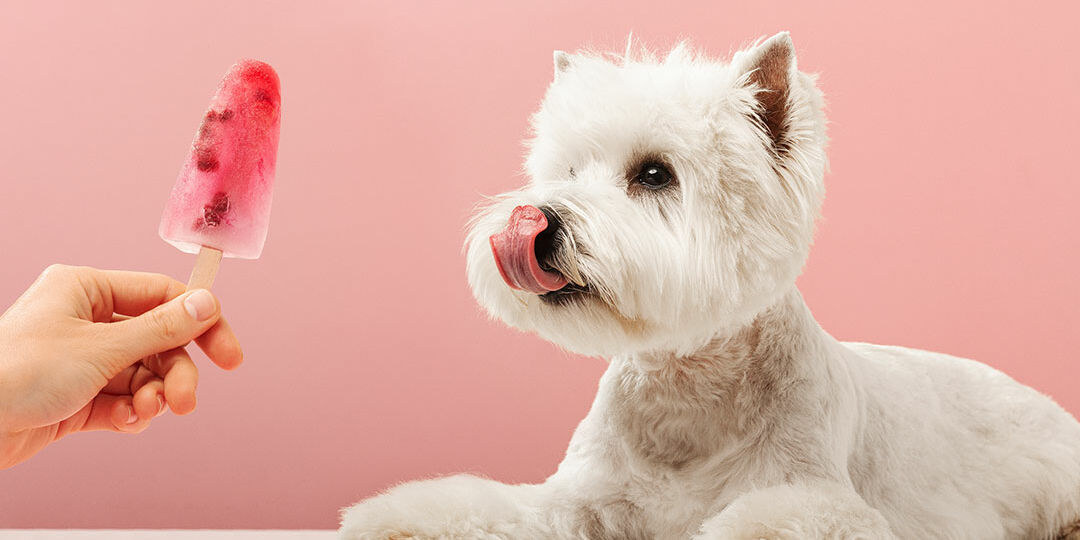 Homemade Frozen Dog Treat Recipes to Keep Your Pup Cool this Summer
As the temperature rises and the summer season sets in, our furry companions need a way to beat the heat just as much as we do. So why not treat them to some homemade frozen delights? We've rounded up a collection of refreshing and delicious frozen dog treat recipes that are guaranteed to keep your pup cool and happy all summer long. From fruity popsicles packed with canine-friendly ingredients to creamy frozen yogurt treats, we've got a variety of options to suit every pup's preference. So, grab your apron and gather your ingredients; here are 8 tasty frozen dog treats you can make this summer from Pinterest.
1. Yogurt Banana Dog Treats Recipe via BellyFull
Yogurt (preferably plain Greek yogurt free of xylitol) is a great way to help your pup get added protein & calcium into their diet. These frozen and refreshing yogurt banana dog treats from BellyFull are so easy to make and can be stored in the freezer for up to a month!
2. Cucumber Pup Pop Frozen Dog Treats via Dog Mom Chef
Cucumbers hold lots of health benefits for your pooch! As a low-calorie, low-sodium & low-fat snack alternative, they are equally healthy and refreshing on a hot day. Try this quick and easy 5-minute cucumber pup pop from Dog Mom Chef to help your dog cool off this season.
3. Watermelon Carrot Pupsicles via Peel with Zeal
Watermelon is an excellent way to increase hydration during the summer months. This two-ingredient treat from Peel with Zeal is full of added vitamins and fiber. This is a great lower calorie alternative to a peanut butter or yogurt treat.
4. DIY Frozen Apple Dog Treat Recipe via Irresistible Pets
Packed with fiber, vitamin A, and vitamin C, apples are a naturally healthy snack for your pup. This frozen apple dog treat is great for the summer and early fall and all you need is an ice cube tray!
5. Pumpkin Apple Frosty Paws via Proud Dog Mom
Pumpkin is a natural source of fiber and can work to help settle your pup's stomach, but it can also be enjoyed on a hot summer day just as easily! Check out these Pumpkin Apple Frosty Paws as an easy way to get some more veggies into your furry friend's diet this season.
6. Frozen Strawberry Banana Dog Treats via Three Olives Branch
These Frozen Strawberry Banana Dog Treats are a healthy and fun snack that is guaranteed to be a hit with your pup. Grab a paw or bone-shaped mold to get started today!
7. Peanut Butter Dog Popsicles via Spoiled Hounds
Know a dog who needs their daily fix of peanut butter? Us too! Peanut butter is high in protein, which is essential for a healthy, happy pup. Check out these healthier popsicles as a tasty treat for your pooch this summer.
8. Blueberry Frozen Dog Treats via Peal with Zeal
Made from only three ingredients, these Blueberry Frozen Dog Treats are perfect to help your furry friend cool down on a warm summer day. Filled with natural antioxidants, fiber, vitamin C and vitamin, these are a great treat for your pooch during the next heat wave.
We're all about keeping your furry friends safe and comfortable, especially during the summer months! Here are some Tips & Tricks on Flea & Tick Prevention that could come in handy this season.