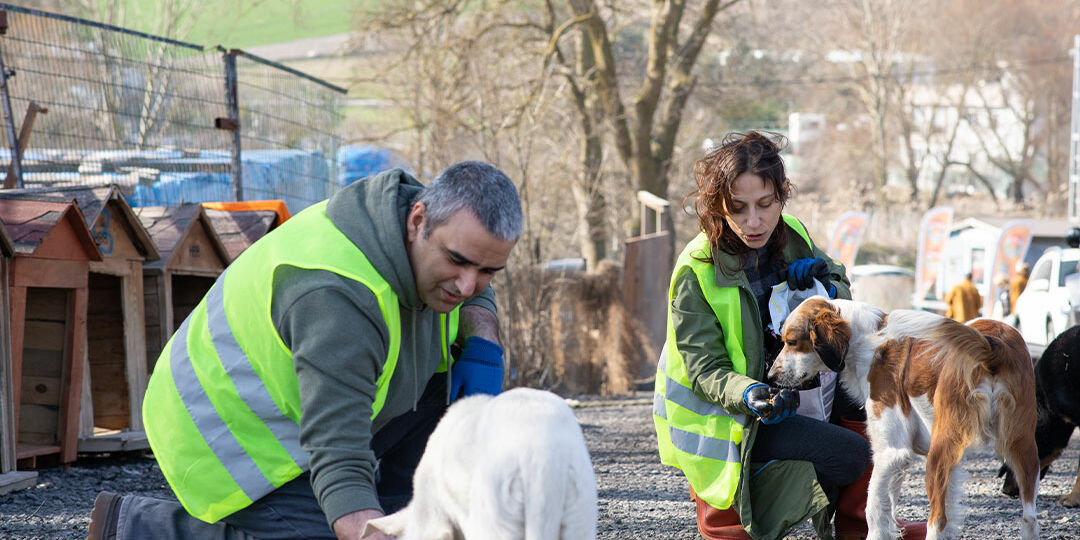 We're shining a spotlight this week on the unwavering dedication of the Animal Welfare Institute (AWI) as they continue their remarkable donation and rescue endeavors throughout Ukraine. In a nation where animals face numerous challenges as the war rages on, AWI has been a beacon of hope, tirelessly working to improve the lives of countless animals in need.
With the ongoing loss of life and mass displacement, a humanitarian crisis has now displaced tens of millions of people and countless animals. Since the beginning of the war, AWI and its supporters' generous donations, AWI has worked with organizations throughout Ukraine and neighboring European countries to help alleviate animal suffering across the country.
Since the beginning of the war, AWI has distributed nearly $200,000 to 17 organizations that run or support private and public shelters, rescues and rehabilitation centers who desperately are in need of care. Organizations include:
Animal Advocacy and Protection

Animal Society, Asociatia Save Our Paws

Casa lui Patrocle Animal Rescue

Foundation for Bears

FOUR PAWS

Gyvūnų gerovės iniciatyvos

Happy Paw

Natuurhulpcentrum

Romanian League in Defense of Animals

Save the Dogs and Other Animals

Sirius

Speranta Shelter

UAnimals

Ukrainian Equestrian Federation Charity Foundation

Viva! Poland

White Paw Organisation e.V.
All of these organizations have played a vital role in providing and improving the safety of animals, both wild and in shelters, throughout the duration of the war. Services include medical care, food, vaccines, and microchips. They've even been essential in operating a pilot program to reunite pets and families, humanely spaying and neutering animals left to fend for themselves and working with local officials to evacuate shelters and rescues when needed.
Way to go AWI!