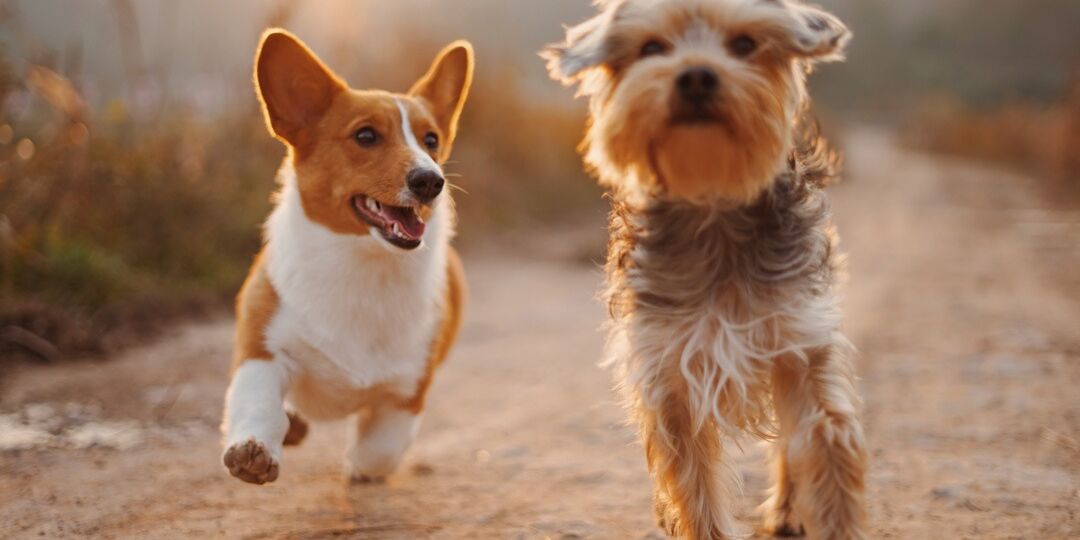 7 Ways to Spoil Your Dog on National Pet Day
Disclosure: The below contains affiliate links, which means we may receive a commission if you click on a link. As an Amazon Associate, we earn from qualifying purchases. But don't fret, our dogs would never bark to us again if we were to feature products we didn't genuinely love. Click the titles to shop!
Happy National Pet Day! We're big animal fans over here. Like, HUGE. So we don't need a special month in order to get us to spoil our dogs. Trust us, our babes are living their best life. We do however love any extra reason to give even more love to our pets. You too? (You're our kind of people.) Keep reading for some fun ways to spoil your dog on this lovely holiday. 
1. Treat them to Their Favorite Treat
Okay, so this might be an obvious one, but it's a good one. Our dogs go crazy for these Oravet Dental Chews. Not only do they clean their teeth ands freshen their breath, they taste amazing apparently.
2. Serve them Wholesome Food
Treat your pup to some healthy and nutritious food. You always want to make sure the ingredients in your dog's food are real food. We like Fromm because it comes in different scrumptious flavors you can switch out when your dog wants variety, without their tum tum getting mad about it.
3. Sign Your Dog up for Barkbox!
If you've got a dog, we've got a treat for you (and them). When you sign up for Barkbox, they'll send you hilariously themed toys and delicious treats every month. The joy you see on your dog's face when you open the box will be worth every penny.
4. Set Aside Some Extra Hang Time
Whether it's throwing their ball back and forth for a zillion times or really getting in there with that belly rub, your best friend will enjoy the extra lovin'.
5. Get them a Luxurious Bed
We've talked about this bed before. Our pups are completely in love with it. The cushy inside material allows them to melt into it and bonus—the cover is machine washable.
6. Get them to the Dentist
So your bestie may not think of this as a way of showing your love, but your dog's dental health is super important. Yearly teeth cleanings can help your pup live a happy long life.
7. Go on an Extra Long Walk
Treat them for an extra long walk around the park. Just make sure your babe doesn't get overheated. Attach a collapsible bowl to your water bottle with a handy carabiner and take breaks to give your babe some water!
Want to give a special treat to a special dog owner? Check out these 10 Gifts for Dog Moms.
How are you celebrating National Pet Month? Let us know in the comments below!
Featured photo by Alvan Nee on Unsplash