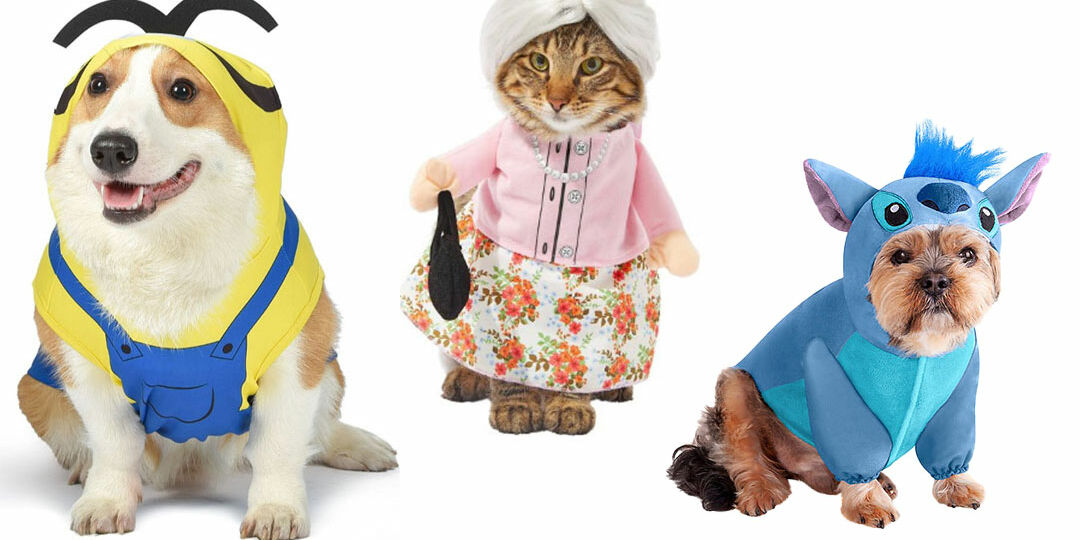 10 Scary Cute Halloween Costumes for Your Furry Friend
Disclosure: The Halloween costumes below contains affiliate links, which means we may receive a commission if you click on a link. But don't fret, our furry friends would never forgive us if we were to feature products we didn't genuinely love. Click the titles to shop!
As the leaves change and the air gets crisp, it's time to involve your four-legged companion in the festivities. From pint-sized pumpkins to howling werewolves, consider this your ultimate guide to dressing up your pet in spook-tacular style. Whether you're planning a neighborhood pet parade or simply want to capture the spirit of the season in your home, we've curated a list of costumes that perfectly balance the line between spooky and endearing. Unleash your pet's inner superhero, mythical creature, or classic monster, and get ready for a Halloween filled with "awws" and "eeks" as your furry friend steals the spotlight in these charmingly eerie ensembles.
Dress your barking bestie in this super cute Minions-themed Halloween costume this season. Made from soft, stretchy material, this costume features paw-some screen-printed details that is sure to make every dog at the park jealous!

Get your kitty in on all the Halloween thrills and chills this year with this adorable pumpkin costume. This colorful costume slips on and off easily, offering a super comfy fit.

It's a bird, it's a plane… nope! Just your pup in the cutest Superman costume from Chewy! Dress to impress this howl-o-ween with this high-flying Fetch for Pets costume. Featuring an officially licensed DC design, this costume will be the talk of the town.

Help your dog waddle their way into trick-or-treaters hearts with this adorable getup. Available for pups of all sizes, get ready for a night of chilly cuteness with this costume from Pet Smart.

Kick off your Halloween season with this hilariously cute costume from Pet Smart. This two-piece costume features a giant iced doughnut with sprinkles and a coffee cup headpiece.

Get your furry friend ready for some udder-ly spooky times this Halloween with this cow headpiece from PetCo. This is perfect for those furry friends who want to participate in dressing up, but a full costume just isn't for them.

Like your dog furry with extra paws? We hope so! This one-piece hot dog costume serves up some serious cuteness this Halloween and is perfect for your cat or small dog!

Dress your furry friend in spooky sweetness this Halloween in this adorable banana split costume from Pet Smart. This delightful ensemble features a whimsical banana split design, perfect for a howling good time.

Get ready to have a little Experiment 626 running around your house this Halloween! This Stitch dog costume from Pet Smart is the perfect combo of spooky and cute. Designed as a hooded jumpsuit, this costume can be easily slipped on or off.

Look out, Grandma is coming for a visit during spooky season! Get ready for some ghoulish laughs and giggles this Halloween thanks to this Front Walking Granny Cat Costume from Chewy. Complete with a wig, pastel cardigan, skirt, and handbag, your cat will be instantly transforming into a convincing senior citizen.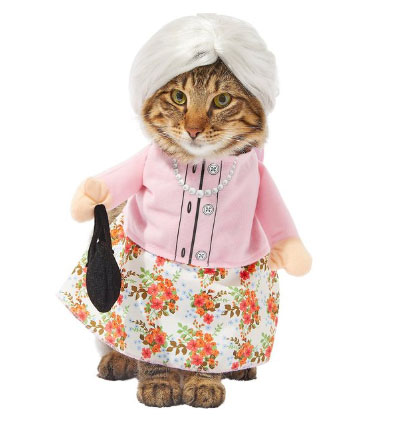 Make sure you know the best ways to keep your pup safe this Halloween season with these 5 tips for pet first aid.