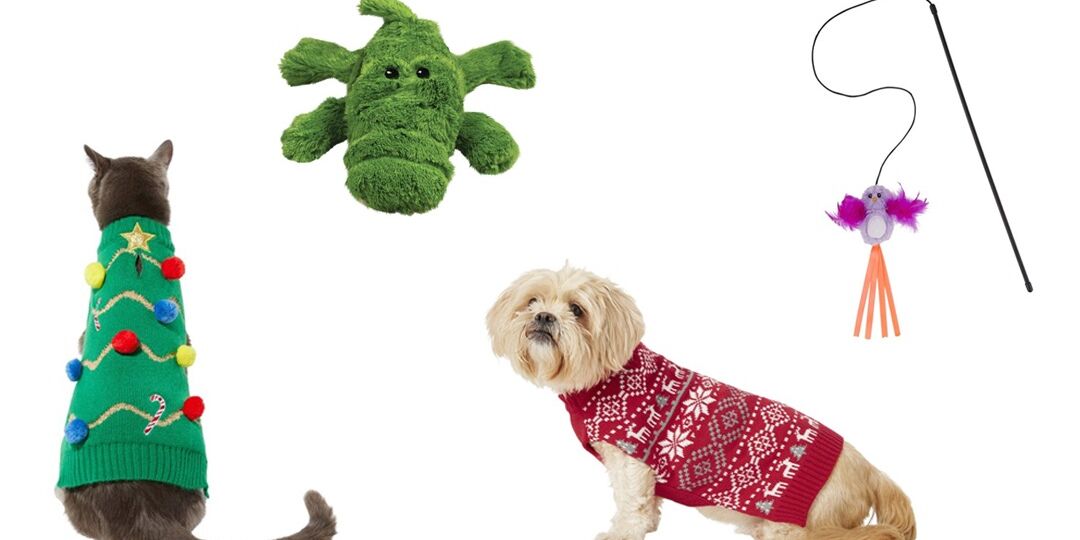 The Ultimate Holiday Pet Gift Guide from Chewy
Disclosure: The ultimate pet gift guide below contains affiliate links, which means we may receive a commission if you click on a link. But don't fret, our pups would never forgive us if we were to feature products we didn't genuinely love. Click the titles to shop!
Our pets give us so much joy year-round, so it's only right to pay it back during the holiday season. Thankfully you don't have to head to a million different websites to get your pet gifts squared away — Chewy is offering special deals on everything from smart gadgets for the home to stocking stuffer treats! So whether you're shopping for your picky kitty or your pup, our ultimate pet gift guide offers something for everyone.
THE BEST CAT & DOG BEDS

We keep including this bed year after year for a reason! Available in multiple sizes, this raised-rim bed is finished with vegan shag fur and plenty of filling to support joints and muscles. Leave it on the floor, pack it up for road trips, put it on the furniture or bed… it's up to you!

Help your kitty feel safe and secure with this adorable bed! It has a dirt and water-resistant bottom to keep everything clean, but you can also easily toss the insert or entire bed in the washer without it losing its super-soft feel.

Topped with silky-soft faux fur, this "egg crate" foam bed is perfect for showing their muscles and joints some TLC. It's also made with a special material that keeps them warm in the cold months and cool in the warm months.
OUR FAVORITE PET CLOTHING

Get your camera ready — this fair isle sweater is *just right* for the wintery season.

Help your cat or dog channel their inner lumberjack with this too-cute bandana!

If you can't get enough of those ugly holiday sweaters, you'll love this one. Honestly, we wish it came in a human version!
TASTY TREATS FOR EVERY DIET

You can feel good about gifting these treats! They're made with real peanut butter and other pup-loving ingredients, and they're great for happy chewers.

Skip the treats with the questionable ingredient list — these chicken jerky tenders are made with just two ingredients, and they can be broken up for smaller pups!

Searching for the perfect stocking stuffer for kitty? They'll love these meaty tender sticks — and they come individually wrapped, so they're getting a super fresh treat every time.
CAT & DOG TOYS THEY'LL TREASURE

Made with colorful feathers, string, crinkle material and a bit of catnip, this toy offers up hours of exercise for them (and entertainment for you).

Whether they're playing fetch or cuddling up, this extra-soft toy is made with extra materials to keep it all in one piece for as long as possible.
WALKING & GROOMING MUST-HAVES

Time to upgrade your leash? These slip ropes come in a ton of different colors — all perfect for taking them for a stroll.

Gift your kitty a fresh collar for the holidays! We love that this collar has an embroidery option.

Pro tip: if your pet hates the brush, trick them into getting groomed with these de-shedding gloves!
GOODIES FOR THE HOME

If your pet tends to hoover their food, help them and their tummies with this slow-feeding bowl!

This automatic feeder is a must for ensuring your furry BFF gets fed when you're sleeping in or working late.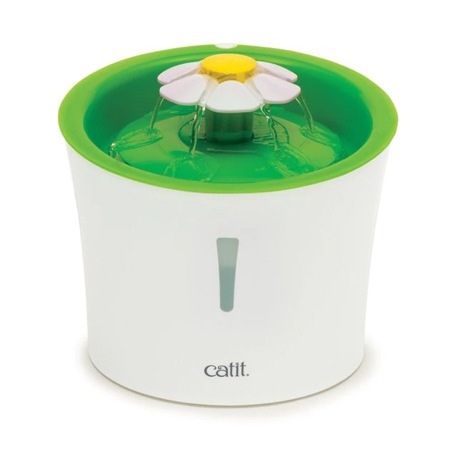 We can't envision a cuter way to ensure the kitty stays hydrated!
Looking for more ways to treat your furry pal this holiday season? Check out our guide on selecting the best dog collars and how to DIY toys for your cat!