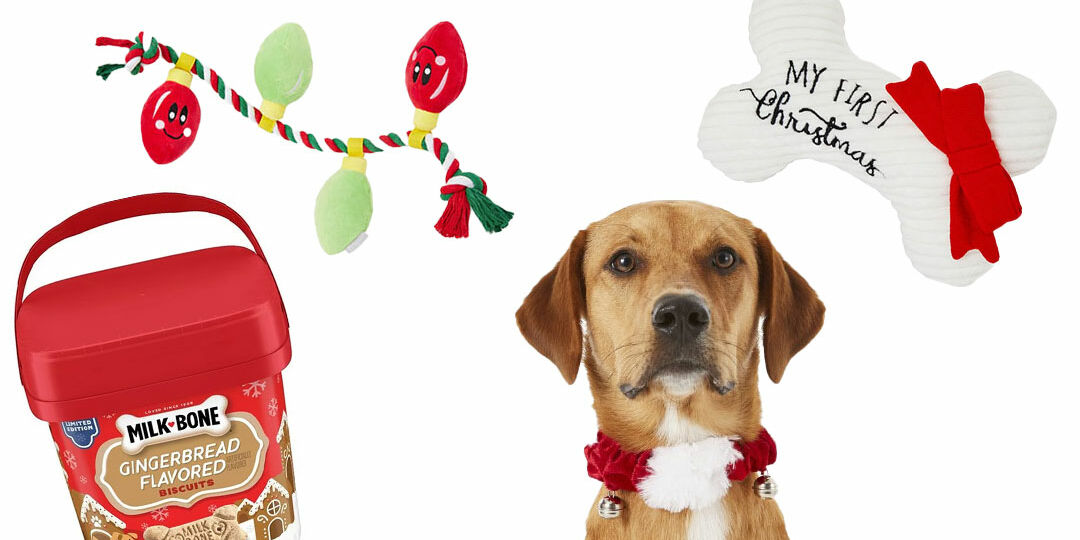 Disclosure: The stocking stuffers below contains affiliate links, which means we may receive a commission if you click on a link. But don't fret, our furry friends would never forgive us if we were to feature products we didn't genuinely love. Click the titles to shop!
'Tis the season to pamper our furry friends, and what better way to show them some love than with the paw-fect stocking stuffers from Chewy! As the holidays approach, the excitement in the air isn't just for us humans; our pets are part of the festive frenzy too. Whether your four-legged companion is a canine connoisseur, a feline fashionista, or a small critter with a big personality, Chewy has you covered. From tasty treats to interactive toys, we've sifted through the virtual aisles to bring you a collection of gifts that will make this holiday season unforgettable for your furry friend!
And hey, DYK – after the successful donation of 80,000 pounds of food and thousands of gift deliveries Chewy Claus is making a comeback for 2023! Debuting in 2022, Chewy Claus enables pets to share their holiday wish lists with their version of Santa Claus. From treats, toys, to a new wheelchair or a reunion with their favorite person, Chewy Claus will fulfill tens of thousands of these wishes. Plus, for every letter submitted to Chewy Claus between November 6 – December 15, Chewy will donate one pound of food to one of their non-profit partners, up to 200,000 pounds. Pets can also defer their holiday gift and instead, ask Chewy Claus to send an extra pound of food to pets in need. For more details on how to enter, click here!
Treat your pooch to these limited-edition gingerbread flavored dog biscuits this holiday season. Made with 12 vitamins and minerals, these crunchy treats also work to clean your pup's teeth.

Add some festive fun to your pup's holiday season this December with this Frisco Holiday Lights Squeaky Toy. Let the games shine bright this holiday season thanks to this cute stocking stuffer that is guaranteed to be a hit.

Turn snack time into playtime for your fluffy feline friend, thanks to this Temptations Snacky Penguin Treat Dispensing Toy. Fill up this cute toy with your fav treats and watch as your cat bats and bobbles at the dispenser in search of some tasty rewards.

Is your pup joining you for their first Christmas? Don't forget to commemorate the moment with this My First Christmas Boone from Frisco. Show your new furry friend how much they mean to you this holiday season with this plush, soft bone – great for cuddling, carrying, catching and more!

If there's one thing on your feline friend's wishlist this holiday season, it's this three-pack of Moppy Balls with catnip. Perfect for batting and bite, this classic cat toys are made with tried-and-true moppy fabric and stuffed with catnip to help bring that added holiday cheer.

Help your furry friend look their best this festive season with this Frisco Jingle Bells Holiday Collar. Thanks to its classic holiday colors and festive jingle bells, this cute collar will help your furry friend be the hit at your next party this December.

Reward your pup with some tasty treats this howl-iday season thanks to Zuke's Mini Naturals Holiday Trees Turkey & Cranberry Recipe Dog Treats! These bite-sized goodies use only the best natural ingredients, including protein-rich meat and cranberries, and are completely free from corn, wheat, soy and are under 3 calories per treat!

Bundle up your cat or dog this season in this adorable Frisco Reindeer Christmas Sweater. This pullover-style pet sweater slips easily over your pet's head for a snug, comfy fit.

Bring the fun of Disney home for the holidays! This wand set comes with three plush, catnip-packed attachments with ribbons to level up playtime. The perfect addition to any kitty's stocking this Christmas.

Add some holiday cheer to your pet's meals this season. These organic, plant-based sprinkles are paw-fect to help you celebrate this holiday. Simply sprinkle over your dog's food for flavor enhancement and to help support digestion and thyroid function, thanks to its coconut additives.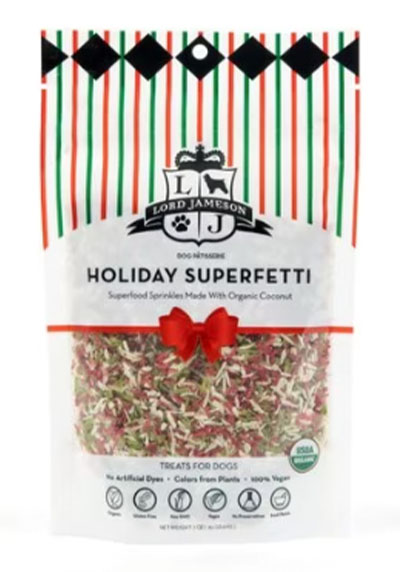 Want to gift your pup a cool toy that will give them hours of play time? Check out these retrieving toys that are sure to tire out even the most playful of pups!