Help support animals in need with searches typed directly into your address bar.
The Nurtured Paws Yahoo! extension replaces the search engine and new tab page in your browser, allowing you to help pets every day with every search you make.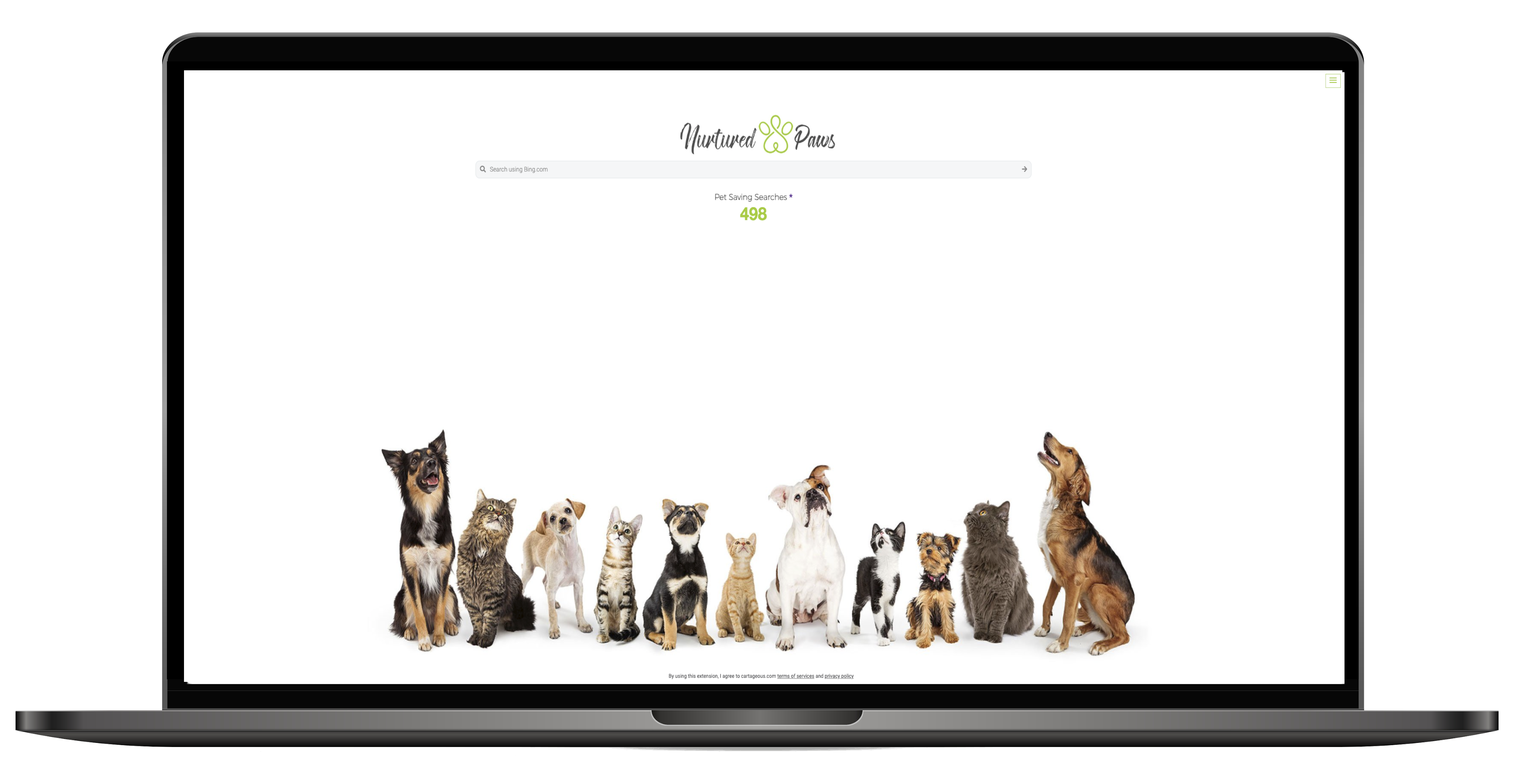 Search the internet with the
Nurtured Paws website.
Search ads generate income
for Nurtured Paws.
Nurtured Paws directly donates these
funds to help shelters in need.