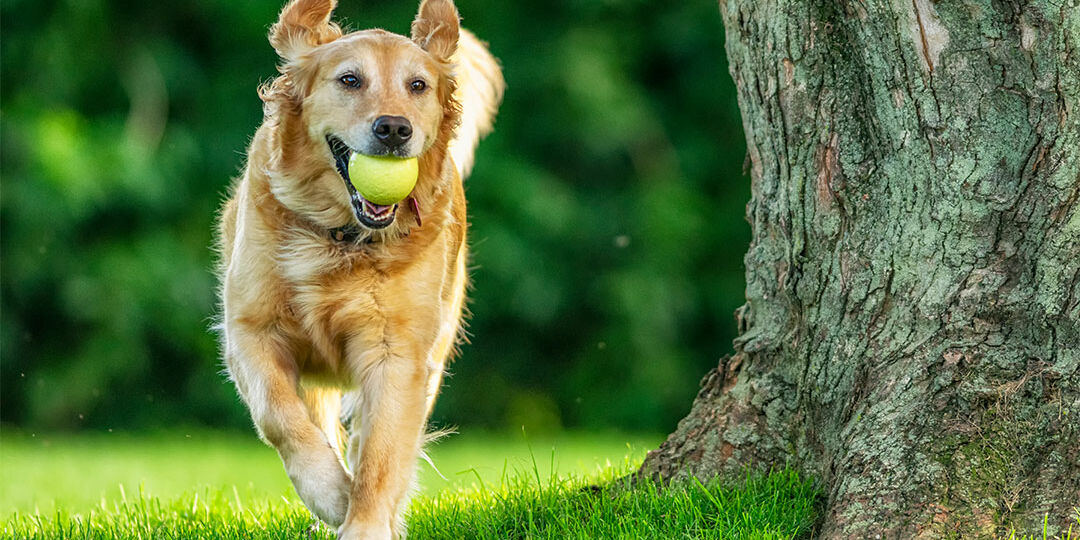 Disclosure: The retrieving toys below contains affiliate links, which means we may receive a commission if you click on a link. But don't fret, our furry friends would never forgive us if we were to feature products we didn't genuinely love. Click the titles to shop!
If you've got a furry bundle of energy at home, you know the joy they find in a game of fetch. But not all retrieving toys are created equal, and finding the perfect playmate for your pup can make all the difference. Whether your pup is a fetch fanatic or a playful novice, we've rounded up a curated collection of toys that promise hours of tail-wagging fun. From durable classics to innovative fetch gadgets, get ready to upgrade your fetch game and witness the sheer delight as your playful pup chases, retrieves, and revels in the joy of the perfect toy. Let the fetching festivities begin!
Perfect for pups who are tough on their toys but still love a good game of fetch, this Chuckit! Ultra Rubber Ball from Chewy will make playtime so much more enjoyable! Use it on land, or even in the water, this Chuckit! Ball comes with hours of endless fun.

Keep your eyes on the real goal – having some quality play time with your pup! This Jolly Pets Soccer Ball Dog Toy from PetSmart is perfect for enjoying a game of fetch with your pup – and even if it gets punctured, it won't lose it shape!

Energize your next play sesh with your pup thanks to this Nylabone Power Play Fetch-a-Bounce Dog Toy from Chewy. This dual-sided toy gives your pooch the best of both worlds – a bouncy dog ball on one end, and a tough-grip bone on the other. Perfect for those playful pups who love a good game of catch, this toy can soar up to 80ft in the air!

A modern, ergonomic take on the classic frisbee, this Chuckit! Zipflight Disc Dog Toy is a fast-flying frisbee that's easy on the mouth, thanks to its soft yet sturdy material. This toy is easy to clean, making it perfect for the yard or the water.

Looking for playtime that lasts even when the sun sets? We got you! This Chuckit! Max Glow Ultra Fetch Stick is designed with photoluminescent material making it glow in the dark but able to recharge under any bright light source.

For the dog who loves a true game of fetch, insert the Nerf Dog Tennis Ball Blaster. Propelling balls up to 50ft in the air, this Nerf blaster works to provide a great workout for your dog and saves your arms and shoulders in the process.

Provide endless hours of fun with this Joyhound 3 Prong Flyer! Ideal for fetch or tug of war, this healthy tugging toy promotes healthy engagement, entertainment, and mental stimulation for your pup.

Ideal for dogs who enjoy more independent play, this iFetch Too Automatic Ball Launcher is designed specifically for medium to large size dogs. The launcher can be set to 10, 25 or 40 ft, providing excellent mental and physical exercise for your furry friend.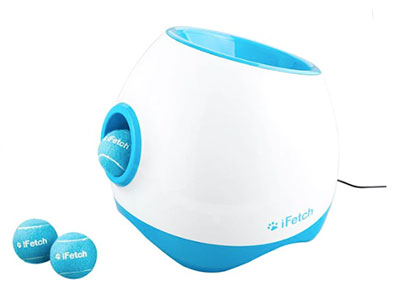 Thinking of bringing home a new addition to your family this upcoming holiday season? Make sure you puppy-proof your home the right way with these essentials from Chewy!